One of the things I love most about working on a team of real estate agents is the variety of experience and personal background stories each member contributes. Jenny is an art historian, Chris helped manage several non-profits before stepping into the real estate business, Zach has a background in sales and graphic design, Brant is by far the most charismatic person I've ever met, Phil grew up and worked here his entire life and therefore knows pretty much everyone, Emily is a vibrant and smart go-getter who is absolutely fabulous with a camera, and then there's Cathi Beighe. She brings a wealth of design (both interior and exterior), staging, and home organization knowledge and experience to the table.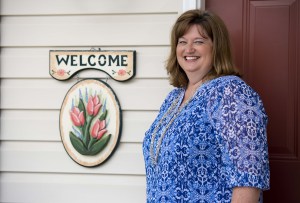 We like to call Cathi our "secret weapon," because she can transform any home into a remarkably photogenic listing. Every home she touches turns into this beautiful, sparkling piece of art that our professional photographers and videographer enjoy capturing from every angle. Cathi's eye for showing off the house as a home is impeccable.
Here are some photos of Cathi's recent staging — aren't they lovely?
Not only does Cathi stage homes beautifully, she also owns and operates Valley Staging & Design. Although Cathi is available to our sellers to provide staging consultations free of charge, she also provides staging consultations for others through her business, as well as interior and exterior design services, and home organization strategies and implementation. She and her daughter, Jenni Rosson, make a fabulous design team!
SPOILER ALERT
Cathi is going to post staging and design tips, advice, how-to's, and more right here on Harrisonblog. Eek! So exciting! Stay tuned for her first post… coming soon!