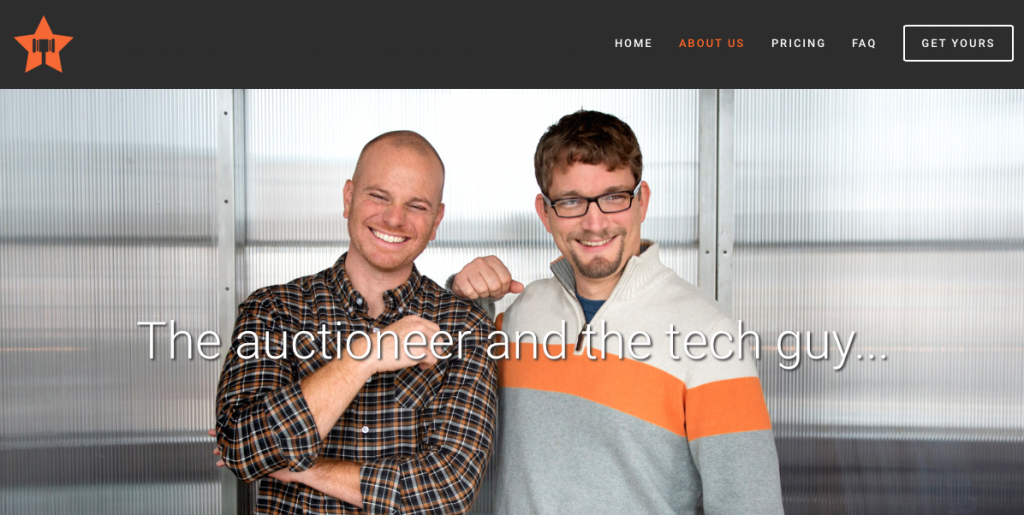 Tim Peters, Chief Operations Officer and Auctioneer at Cottonwood Auctions, and his techie friend, Andy Harbick, who has experience building software for companies like Amazon and Rosetta Stone — both local Harrisonburg residents — have developed the first-ever (genius, really) mobile bidding app. It's called BidWrangler, and it allows folks to bid on auction items from their smartphones.
Here's how it works:
Organizations purchase an account with BidWrangler that allows full branding capability and the ability to connect with bidders. The sleek design also offers messaging between bidders and auctioneers, financial transaction management, auction terms and conditions documentation, and everything else needed to perform a successful auction from start to finish.
Your Chance To Try It Out:
Want to take BidWrangler for a test drive? Download the app on your phone, and participate in HDR's Renaissance Night auction. They've organized a pre-party auction starting on Tuesday, May 12 at 5:30 PM. The auction is designed to work as a live auction. One item at a time will open for bidding, and will be open until the highest bidder wins. When that item closes, the next item will open.
The items available in the pre-party auction include:
More items will be up for auction during the feature event on Saturday, May 16, such as group dinners, trips, and parties. Details on these items can be viewed on the app. To participate in the pre-party auction, bidders will need to sign into the app and register before Tuesday, May 12th at 5:30pm.
Going once, going twice, SOLD!