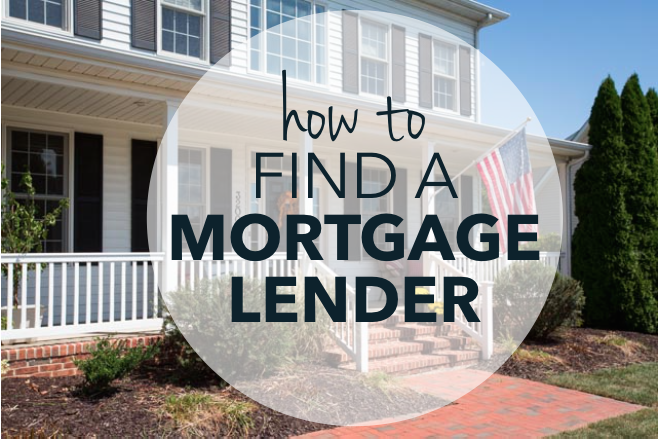 Are you thinking of buying a home? How do you know when is a good time, and how do you find a lender that you trust to guide you through the borrowing process? We work with home buyers every day who come to us with questions just like these, so we have put together this bit of advice.

Real estate agents play a very important role in any home buyer's journey. Our agents in particular take pride in guiding our buyer clients through the process, and enjoy getting to know them and their hopes and dreams for the future. So, the first thing you should do in the home buying process is to give us a call and meet with one of our agents so we can get acquainted and walk you through what the whole process entails. [Watch "How to Buy a House" for a brief overview on home buying.]

Meeting with a lender before setting foot in any properties is highly recommended by our team. That way we'll know what price point is comfortable for you during your home search, and when you do find a home, you'll be able to write a contract on it knowing you've got your mortgage "ducks in a row."
So, how do you find a great one?
1. "Interview" 2-3 lenders. No two mortgage lenders are the same. Meet with a few different ones to find the best product and interest rate for your purchase, to grow in your knowledge of how mortgages work and to gain experience and become comfortable with lending conversations, and also to find a lender whose personality/style aligns with yours. Shop around and find a good fit.
2. Find someone who will listen to your questions, and provide answers clearly that you can understand. Financial issues can be confusing, and when you are discussing your livelihood and hard-earned money, there is an added emotional level involved. You want a mortgage lender who will truly listen to you and provide you with answers that are clear. A really great one will keep your best interests in mind, rather than his or her own bottom line.
A tip from local Mortgage Advisor, Ron Ross //
Contrary to popular belief there are still a lot of different mortgage options available. Depending on your personal situation, some could be a great option for you and some could be a big mistake. With almost all loans having their own nuances, it can make determining what's right for you a challenging task. Making sure you're working with a mortgage advisor that understands these distinctions and takes the time to learn your current and future goals is an extremely important part of you being able to make the best decision for yourself.
Advice from our experienced real estate agents //
After October 3, 2015, all loan applications will be accompanied by a Loan Estimate, including loan terms, projected payments, and costs at closing. Gather these at various price levels within your comfort zone, and review them carefully. [View a sample Loan Estimate form] Purchasing a home is more than borrowing from the financial institution alone. At the closing table, when you sign the final documents to make the property your very own, there will likely be closing costs, which can add up quickly. The lender will provide you with an estimate on these costs, plus give you an idea of what your monthly mortgage payment will be once the loan kicks in. They can calculate these numbers for you at varying price points, too, so you can think about your options.
Ask for different financing options and various scenarios of the amount of money to put down (if applicable). Most times, folks borrow using a conventional loan, but there are other financing options available, so ask the lender about what you might qualify for. Different loan types can also allow for different down payment amounts. Scope out all of your options before making a final decision. This is the time to plan because you'll be making payments for the years to come!
To get you started, here are some local mortgage lenders in Harrisonburg that we highly recommend.
They are professional, provide excellent customer service, and our clients have had wonderful experiences with each of them. Feel free to meet with any of these folks and see what works for you.
Have questions about the home buying process?
Let us know in the comments or contact us! We're here to help.