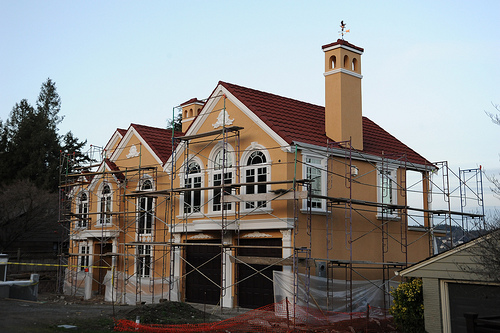 Realtor Magazine just published an article titled "Buyer Demand Grows for New Homes." In it, they explained that new-home sales are on the rise, and that inventory for new construction is dwindling on a national level. This got us thinking about the new-home market in Harrisonburg.
There are currently 47 residential listings on the market that are circa 2012 in Harrisonburg and Rockingham County, including Massanutten. Thirteen listings built in 2012 have already sold this year. (Last year at this time, 24 newly built homes had sold.)
The above mentioned article also states that new-home sales in the South dropped by 1.6% this July, as compared to last July. So, Harrisonburg is showing consistency in that regard. Would we say that demand is high for new homes in Harrisonburg? No. There really aren't that many to choose from in the first place, and sales in this niche aren't rising, but fairly steady. It is not a high demand, but it is an option for those who want it.
The good news, though, is that new homes are being constructed in our area, which shows signs of economic development and growth!
Searching for a home in Harrisonburg? Create customized searches on HarrisonburgHomes.com!
Source for local stats: HRAR MLS  //  Photo credit: Wonderlane on Flickr