The renovation of the Chesapeake Western Railroad Depot is continuing in full-swing with a very tangible end in sight. I had the privilege of getting the grand tour of the depot from architect Charles Hendricks of The Gaines Group.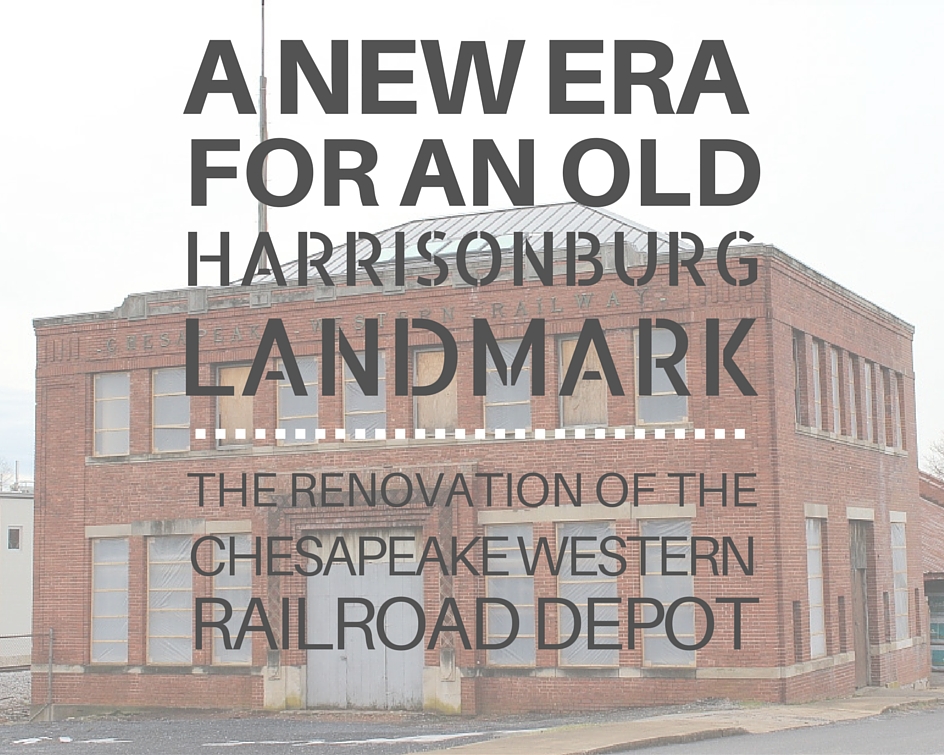 This project has a special place in my heart as I have driven by this beautiful old building ever since I moved to Harrisonburg, wishing I could show it some love and make it happy again (yes, I probably personify buildings more than I should…). So, I'm thrilled that the old train station is finally getting the attention it deserves.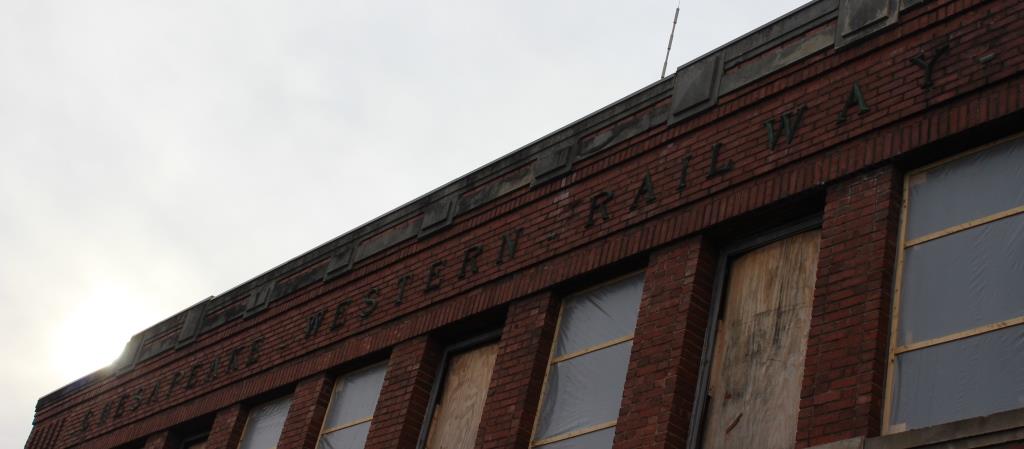 Charles Hendricks: In a small town like Harrisonburg you would never have a station like this – you would have [the much smaller] Union Station. This is what you would have in the bigger cities. There was a minority waiting room, a women's waiting room, a smoking room, and a general waiting area.
It was built in 1913. The white brick is not painted, it's white all the way through, which I've never seen. But it's in the newspaper that this was an innovative building material that stopped moisture from coming through the walls. They built a public park which would be on the North side. There was no way to get from here to Union Station to continue your trip so you had to walk. The big windows are because it wasn't electrified.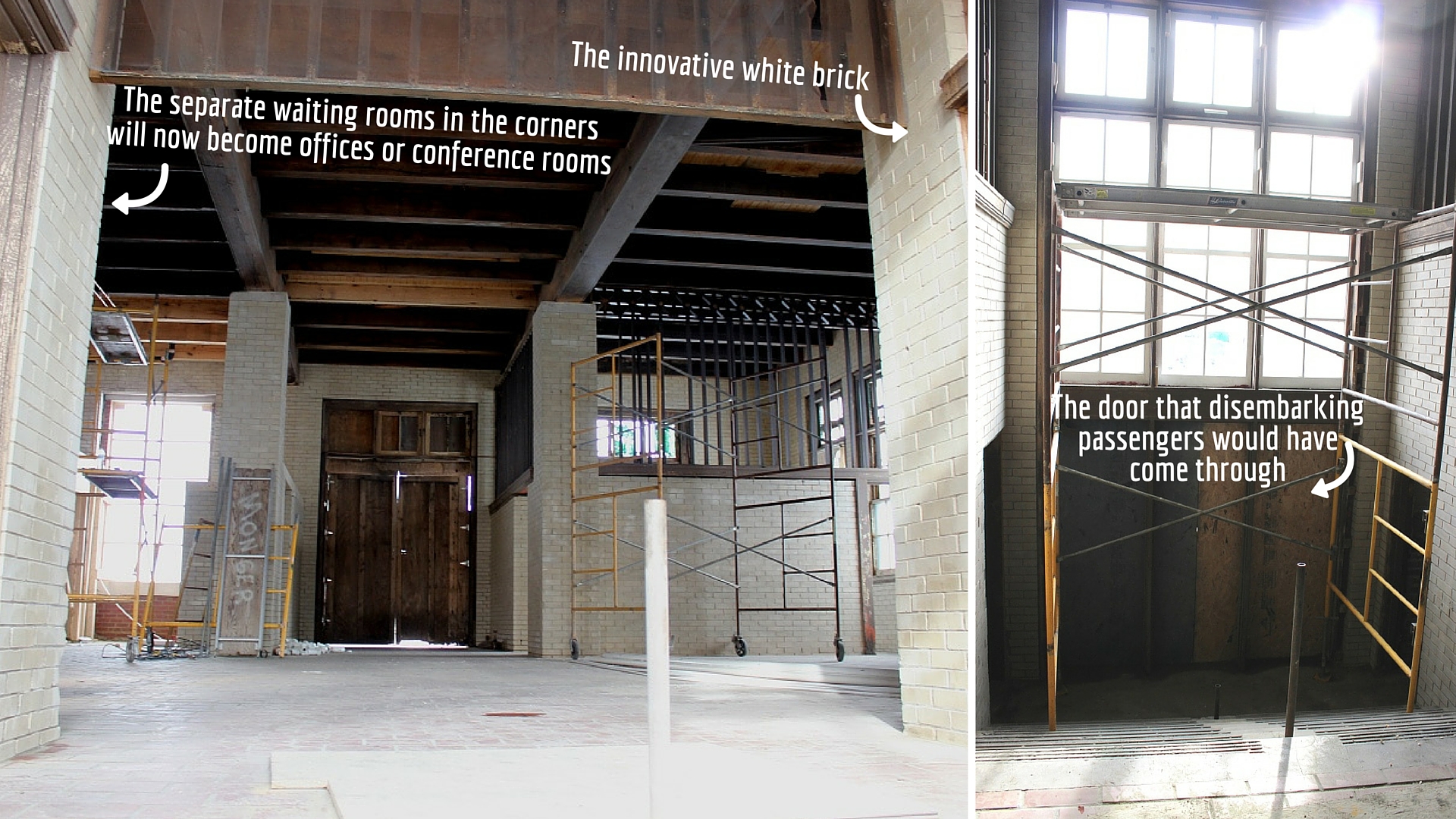 How did the small town of Harrisonburg get a station like this?
CH: There was a guy from up North who came down wanting to create a short line to pull coal out of West Virginia, where the Chesapeake Western was created. So he went to Union Station to see if he could use their passenger station and they said no. The newspaper quotes that he built this station out of spite. He wanted to build one that was bigger and better.
[Want more history about the depot, including the story of the 3 fires that eventually put the building out of commission? Check out this blog post written by Charles Hendricks]
ENTRANCE AND STAIRCASE //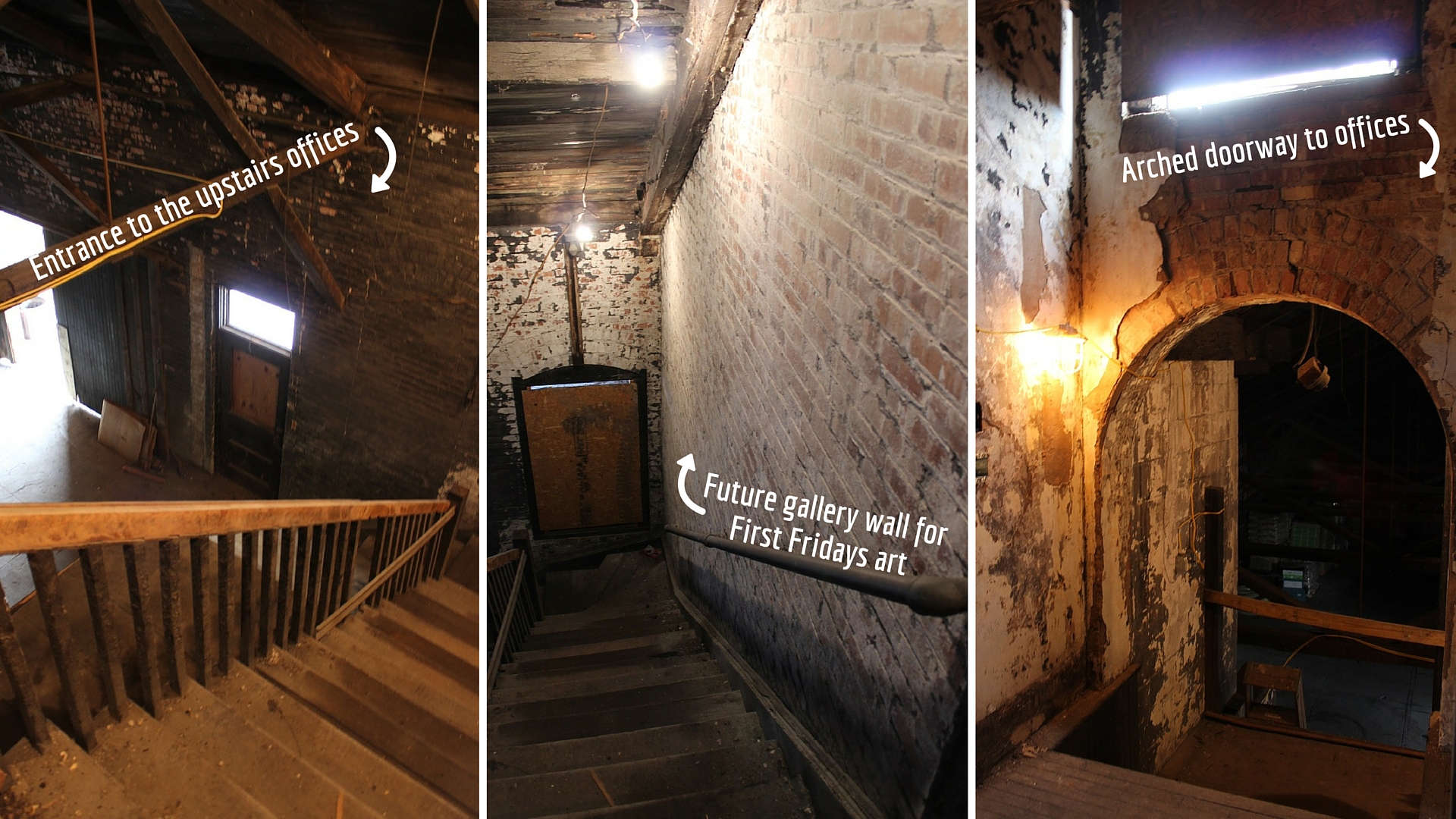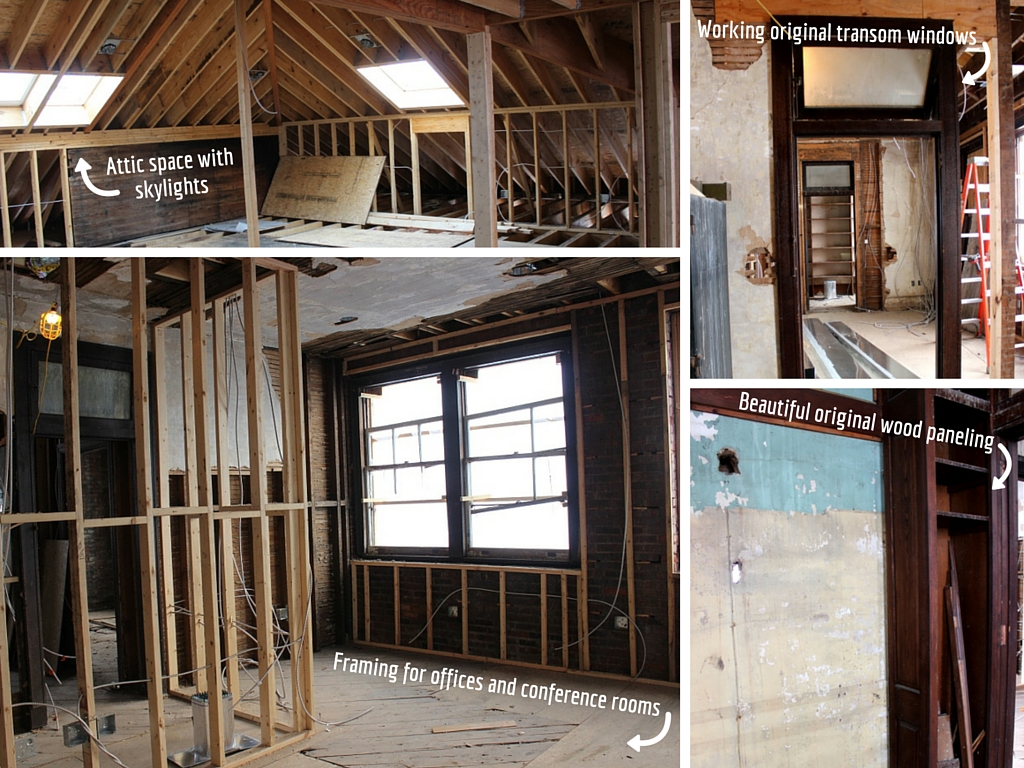 MUSEUM //
[There will also be a museum portion of the building that documents the history and displays some artifacts of this Harrisonburg landmark]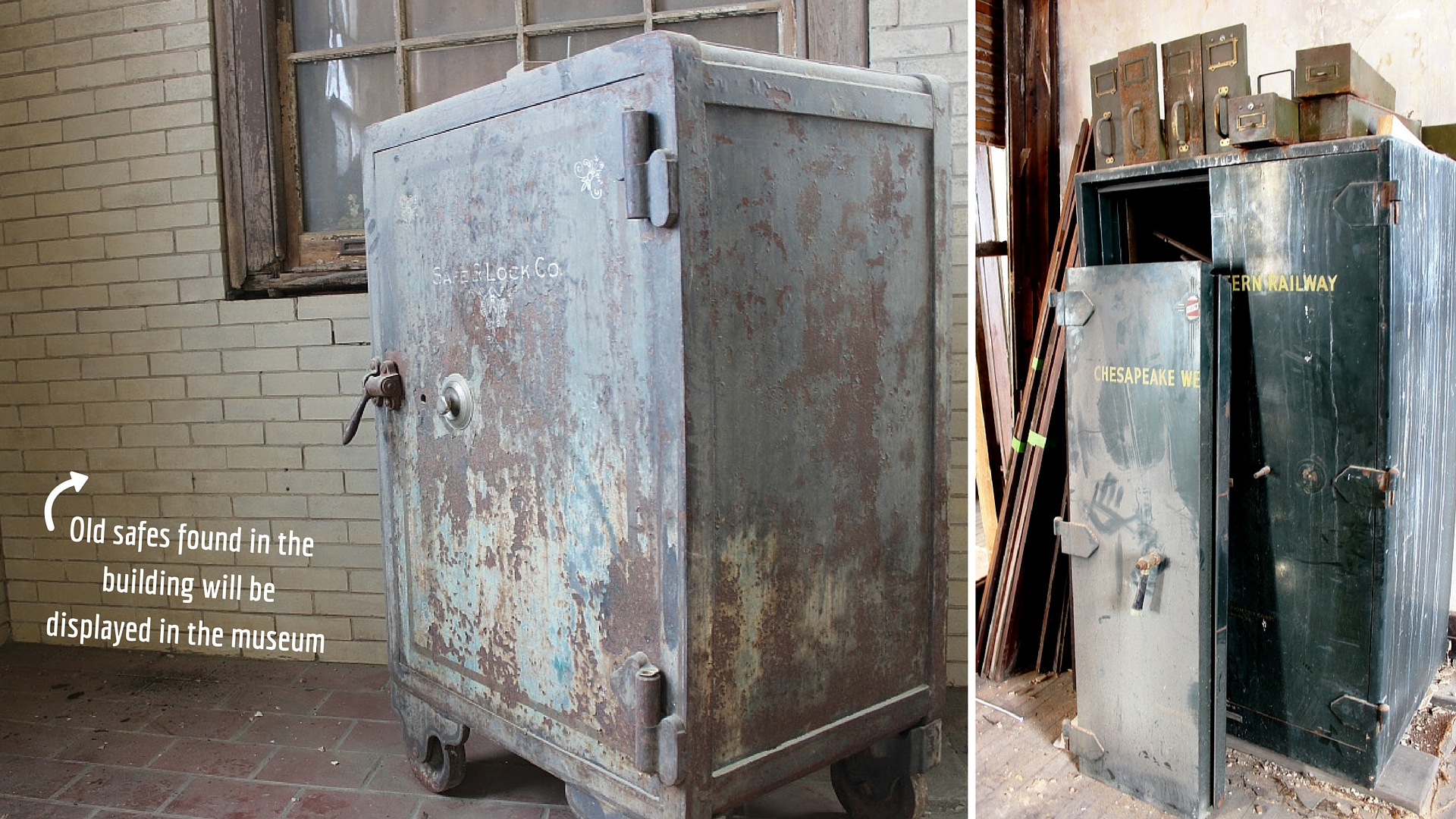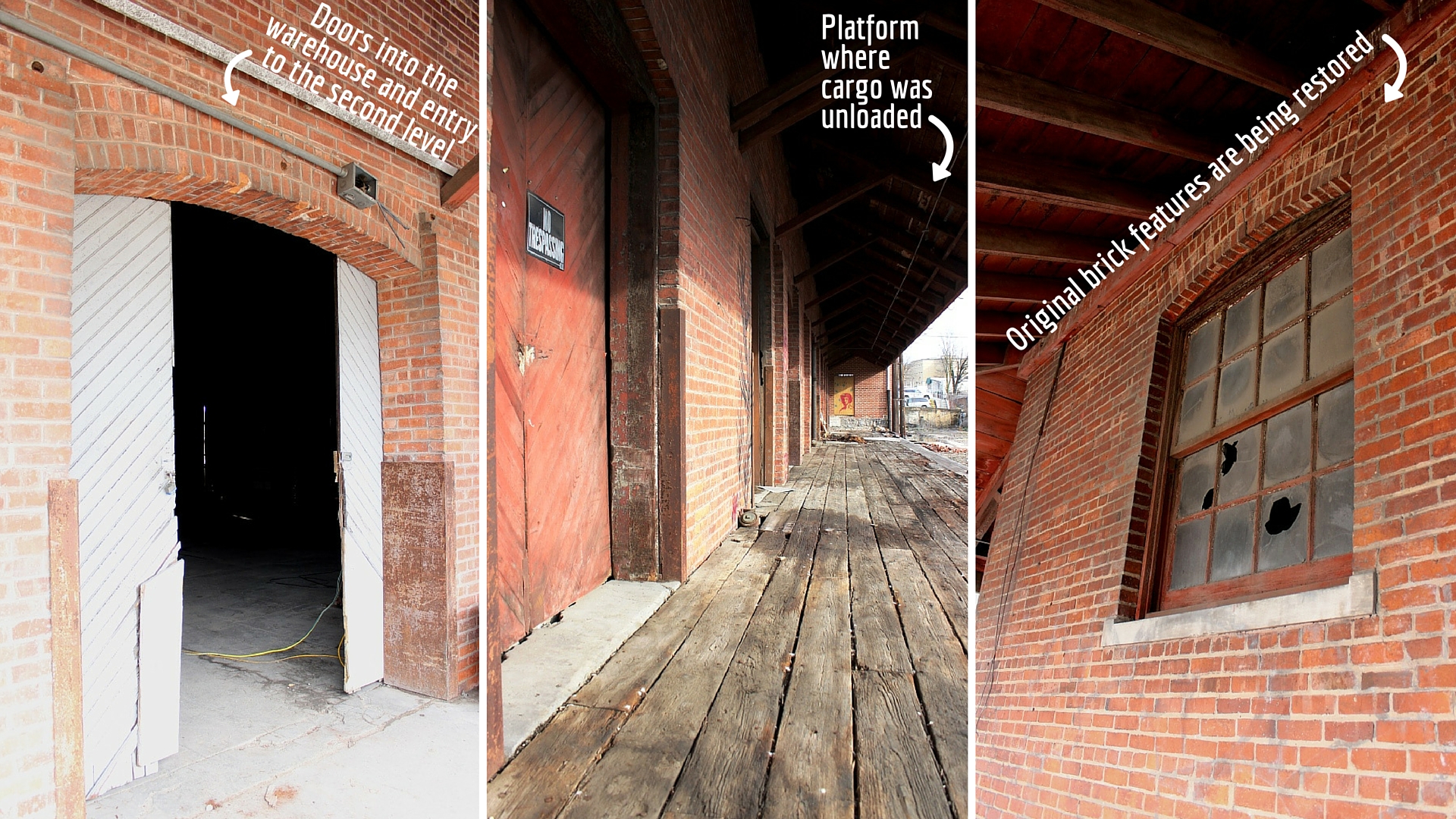 As with any historical building, renovations are tricky as they have to balance the authenticity and integrity of the original building with the functionality and necessity of modern systems. For instance, how do you hide new electrical wiring while maintaining the open beams of the original design? Similarly, the skylights in the attic had to be created using the same materials as would have been used a century ago.
But even with the added pressure of historical accuracy, the work is coming along beautifully and I, for one, am very much looking forward to seeing the completed project.
So, what will the space be used for now? Downstairs will be a Marvin Window and Door showroom. Upstairs will be offices for three tenants – The Gaines Group, Herr & Company, and Estland Design.
I think it's safe to say that we'll all be happy to see yet another of Harrisonburg's abandoned buildings restored to its glory days.