Fun fact of the day: The average American spends about two weeks a year in the bathroom. That's about as much time most of us spend on vacation in a year…
The moral of this sad story? It may be time to give this little room in your home an update. After all, we may as well enjoy the space that we spend so much time in.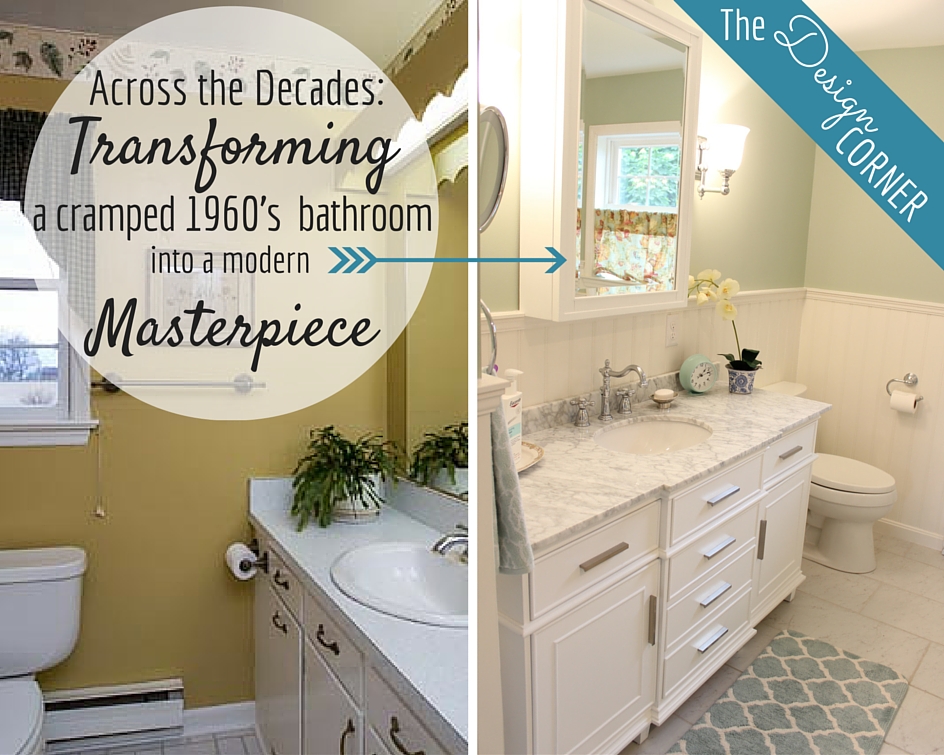 When our resident design expert, Cathi Beighe, bought her house almost two years ago, she knew that there would be some major work involved to drag it out of the '60's and into a beautiful new era. Well, I think it's safe to say that Cathi is a house visionary… She has masterfully updated the house while maintaining the style and charm of the original.
In this post we're going to show you how she exquisitely transformed two of her bathrooms.
THE BEFORE & AFTER SHOT //
Let's be honest, we all love a good before & after picture, so check out the pictures below to see the transformation of the master bathroom.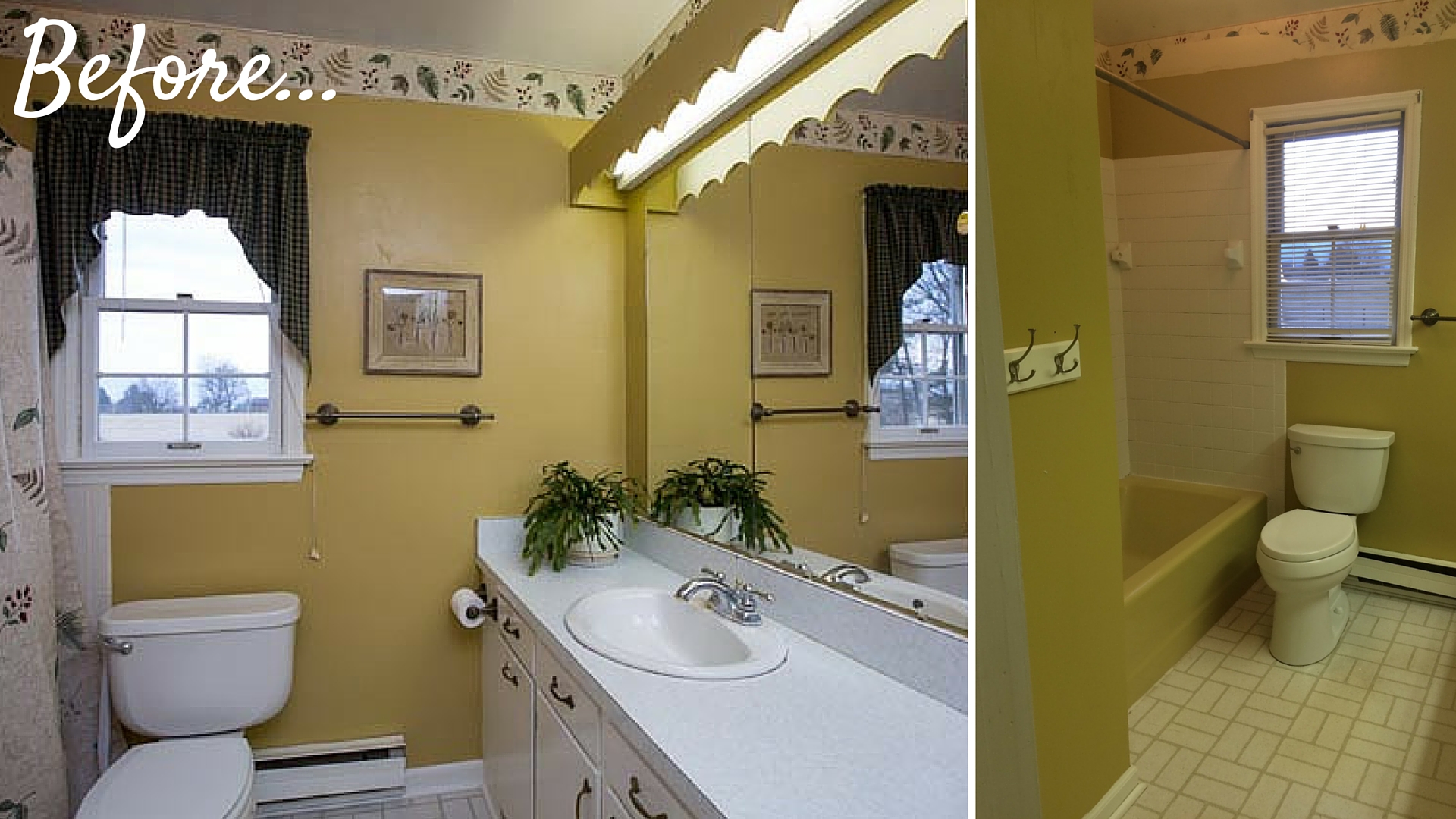 Notice the small space, bland vanity, dark (yellowish?) color, fluorescent lights, and unattractive bath/shower unit.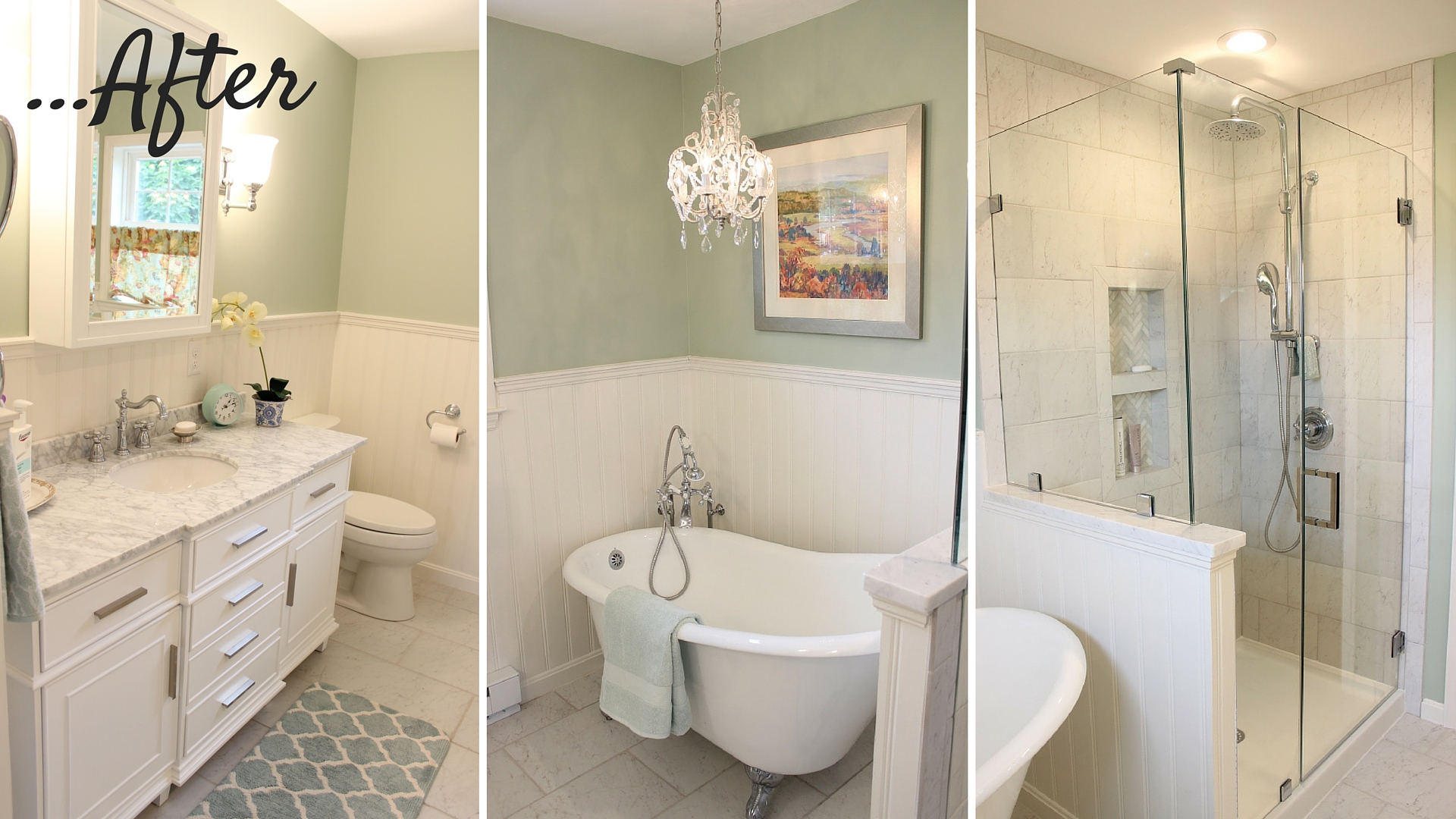 Aaaah… much better!
Now let's check out the hall bathroom.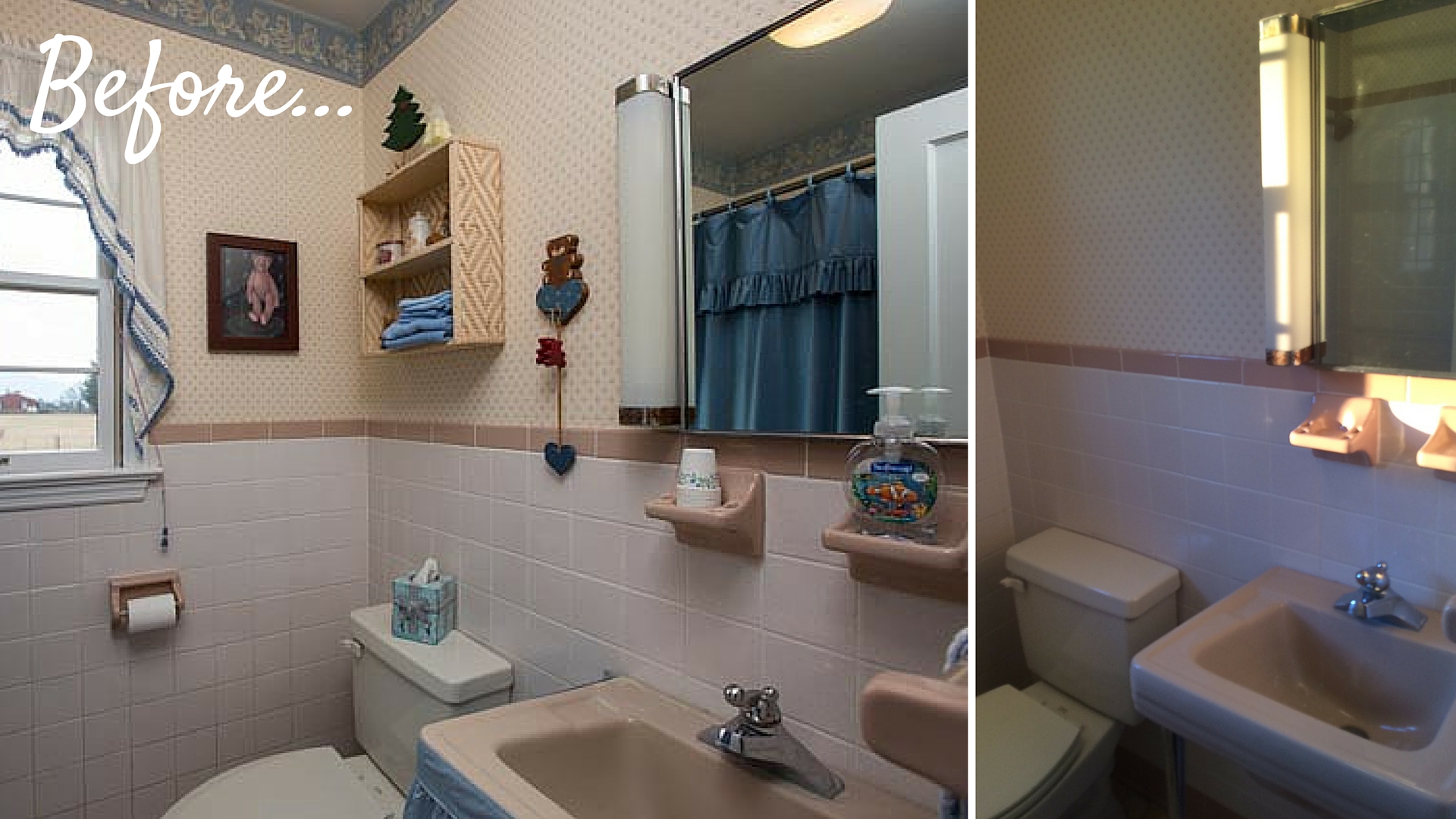 Another small space with lots of pink accents.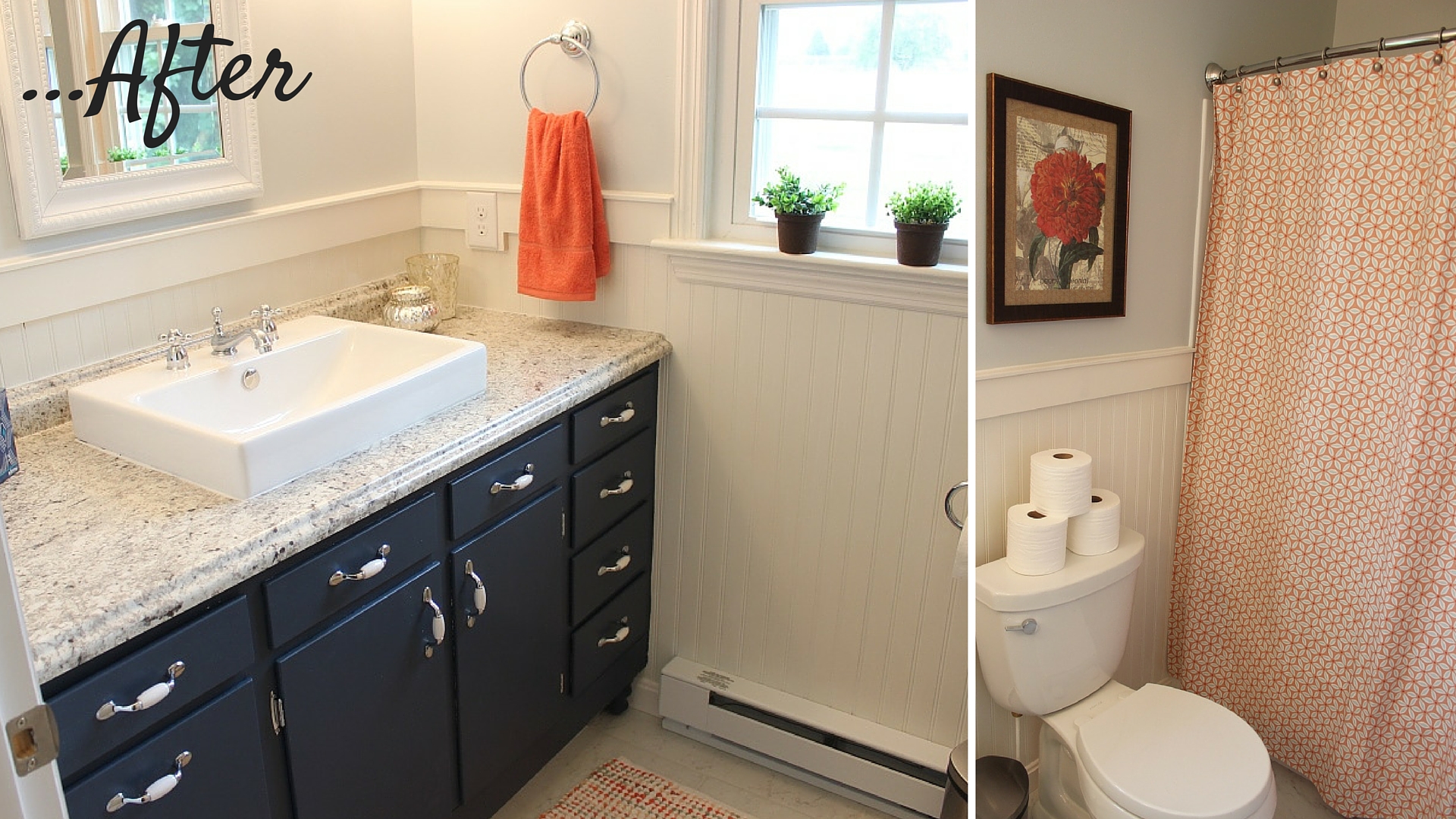 Hard to believe it's the same space, right?
Now let's get down to the nitty-gritty of how Cathi made these transformations so that you can be inspired too!
When Cathi moved in, her home lacked a real master suite. The bedroom had a modest-sized bathroom and two small closets. But she saw potential right away (I'm telling you, she's a house visionary).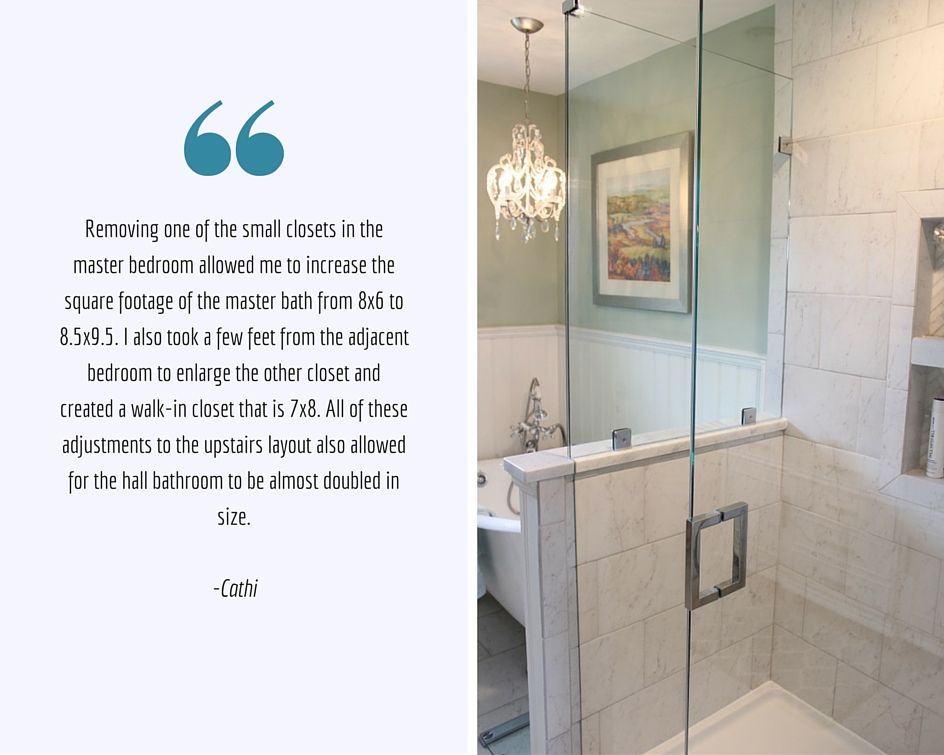 So, if your bathroom is very small, be creative in thinking through how you could steal some square footage from somewhere else.
When you completely gut a bathroom, take a good hard look at everything that you're taking out and see if there's something that can be repurposed and used again in the bathroom or maybe in a totally different space in the house. An item re-used is money saved!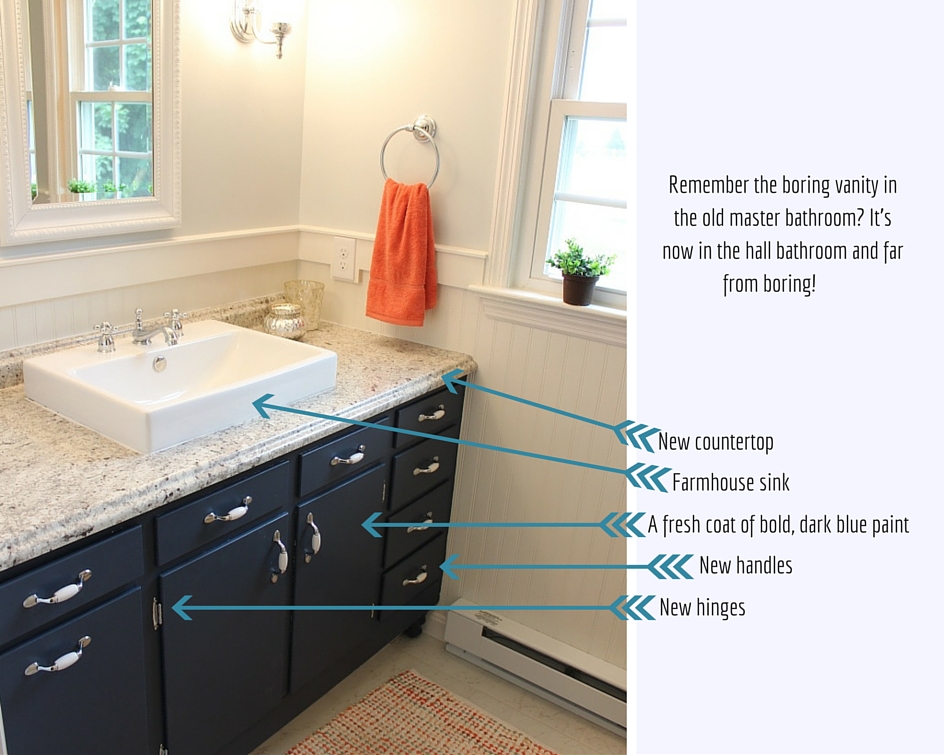 If you're dealing with small rooms, saving space is critical. One great way to save space is to use pocket or sliding doors.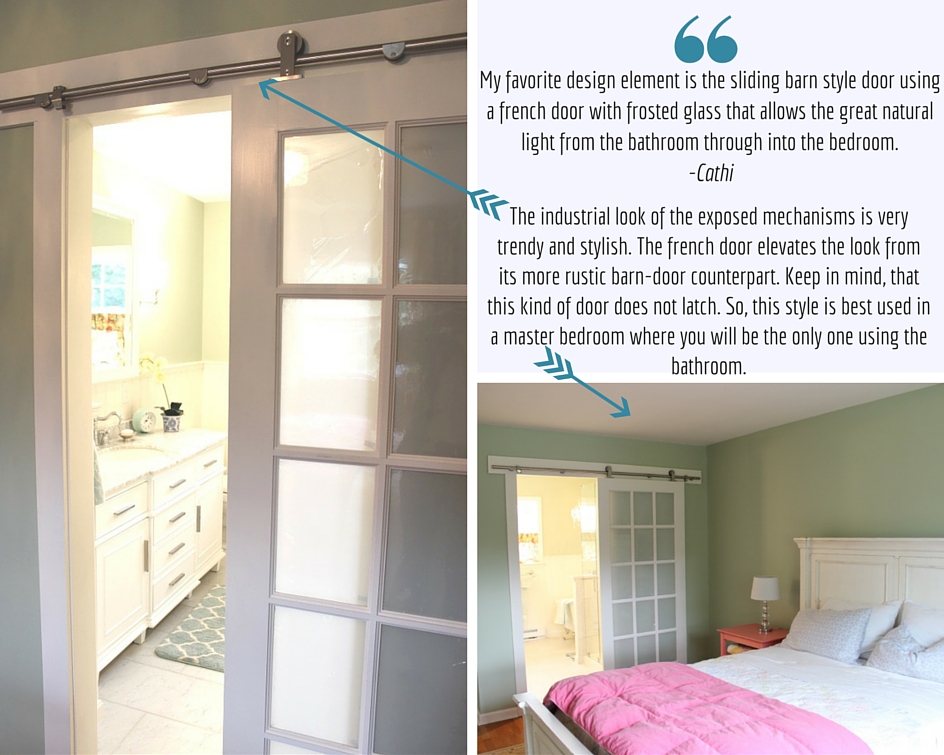 To get that enviable spa-like look, pick soft neutrals and bright whites for your color palette. There is something so refreshing and relaxing about a bright and clean bathroom.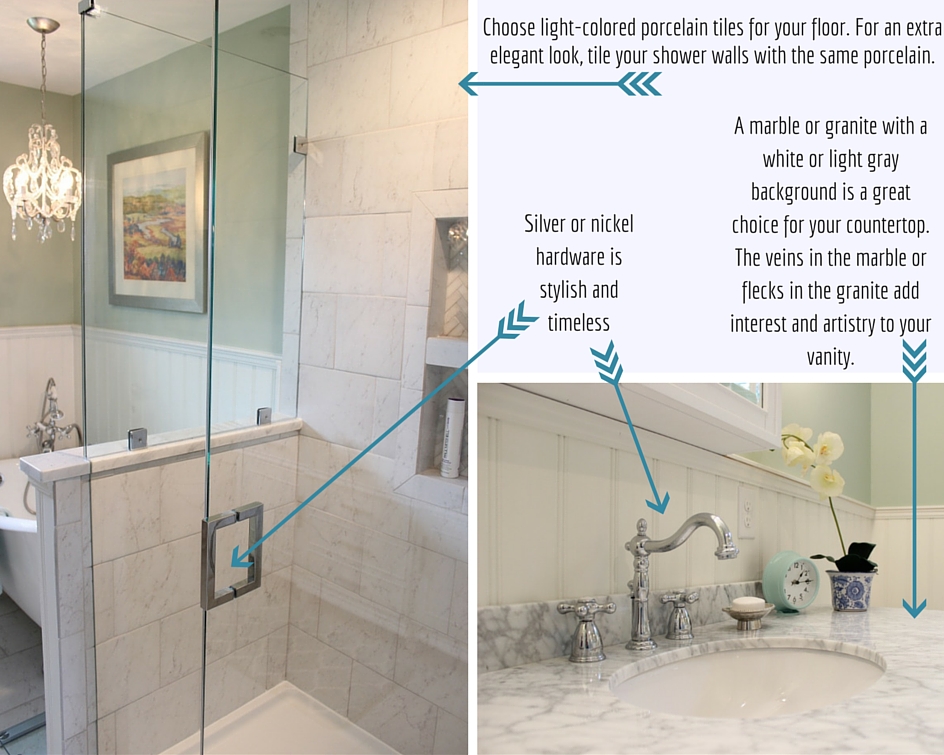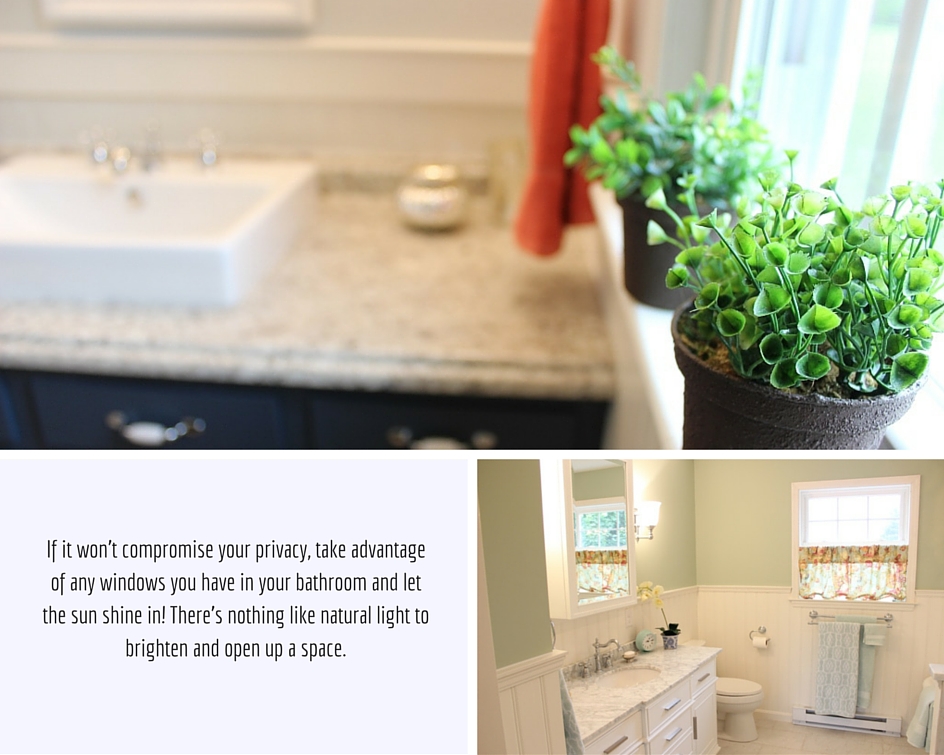 Just because it's a bathroom doesn't mean that it can't be pretty and elegant. Have some fun with decorating your bathroom. Add some splashes of color, artwork, wainscoting, stylish wall sconces, and maybe even a chandelier!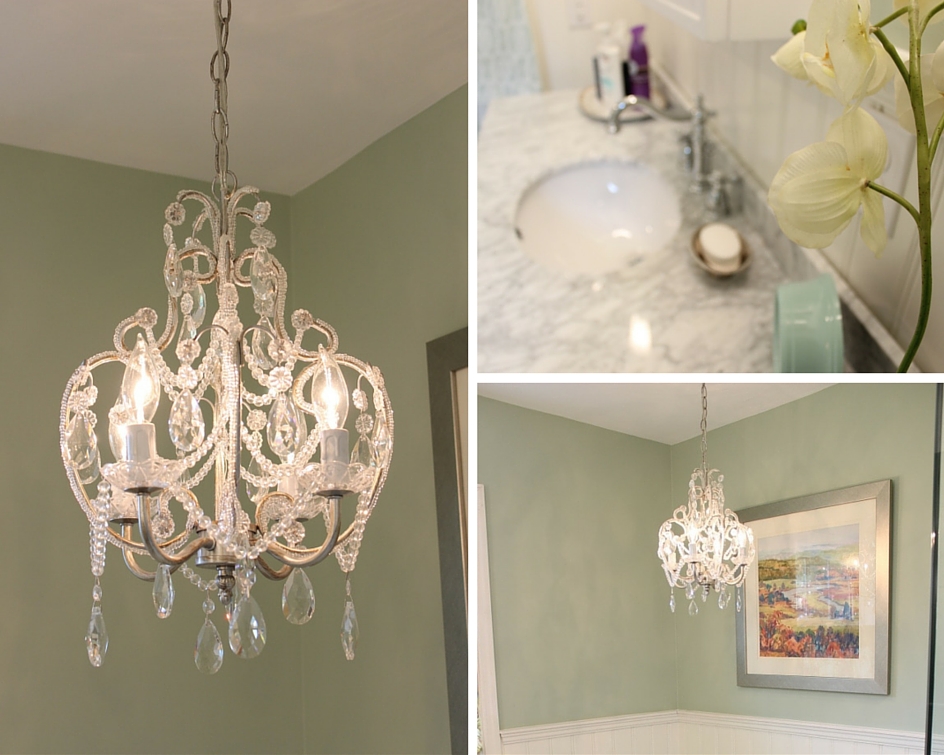 In every renovation project it's fun to have a couple splurges. Decide where you want to spend that extra cash and enjoy it!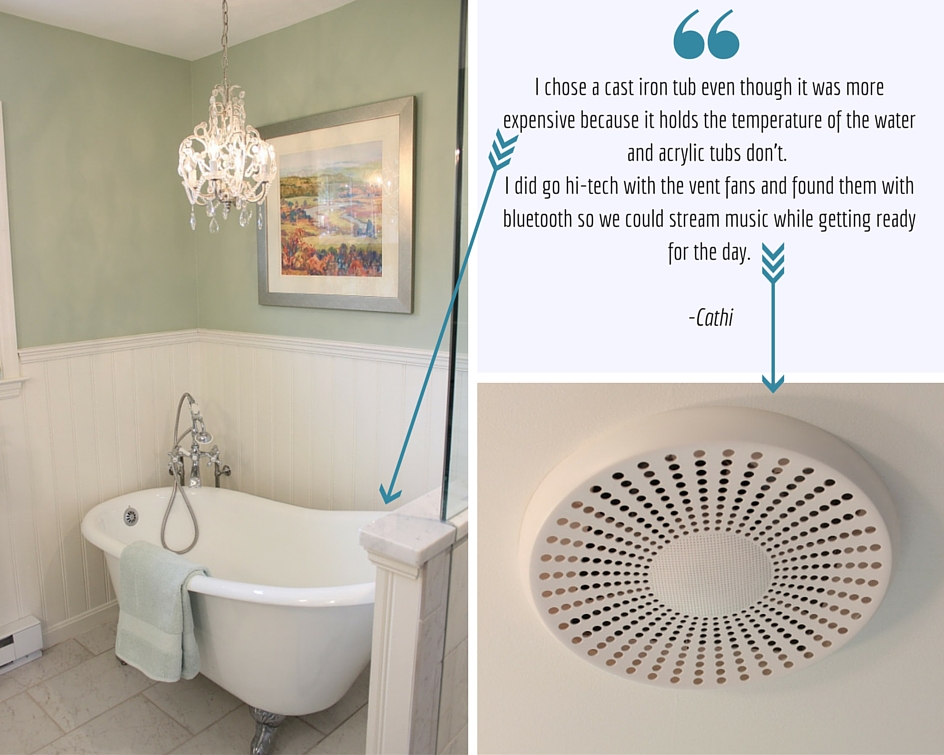 PARTING WORDS FROM CATHI //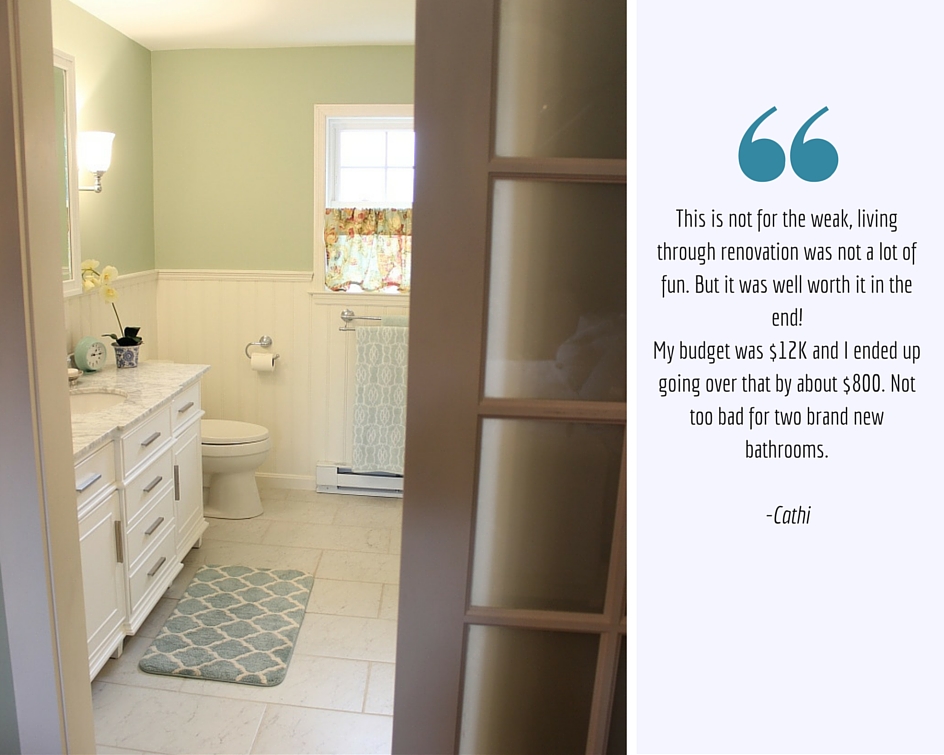 Have you successfully (or unsuccessfully) attempted a bathroom renovation? Do you have any tips or words of wisdom? Let us know in the comments!