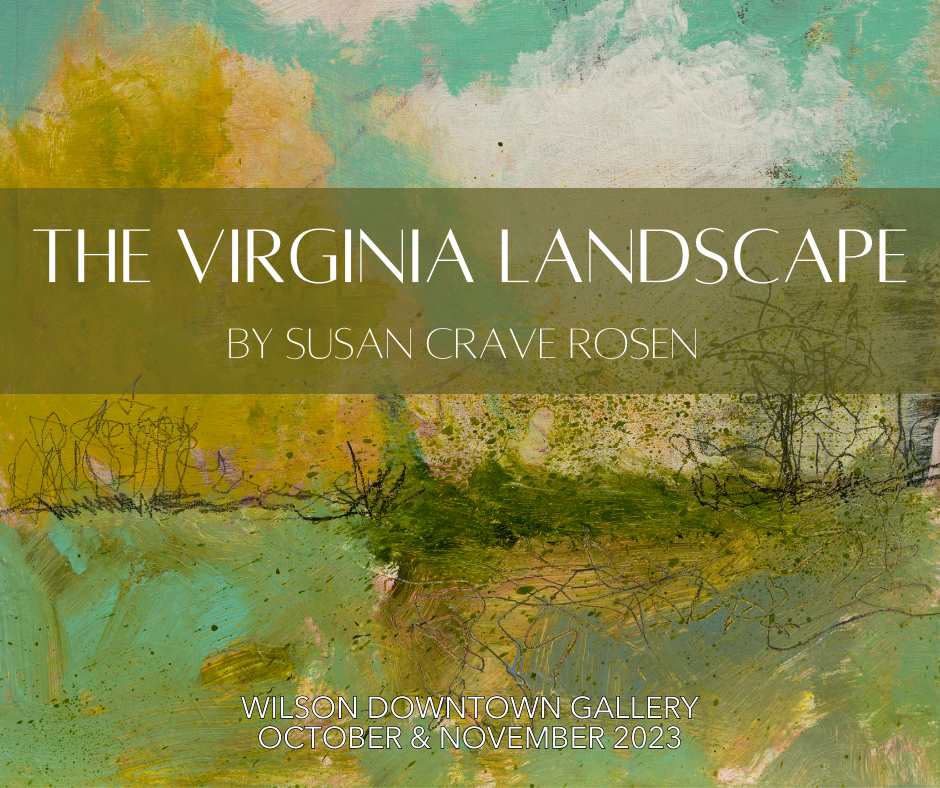 The Virginia Landscape
We're excited to welcome back Susan Crave Rosen to the Wilson Downtown Gallery for October and November for her mixed media show entitled "The Virginia Landscape."
Artist Statement:
I have painted non-objective pictures for many years and have returned to the landscape recently. The land first became interesting to me when I moved to the Shenandoah Valley in 2007. Before that I lived in Mathews County on the water, which along with florals, was the focus of my work at that time. How human beings fit into the surrounding mountains, and the intimacy I feel in the Eastern landscape is appealing. Whether there is a small red barn nestled into the landscape, or tiny shapes on a ridge, the scale is important to me. So are horizons. A friend once said that the fact that I spent so much time on a sailboat looking at the horizon was probably the reason they seem to be important in everything I paint, even in non-objective work. The division of space in high or low-horizon formats is always of interest to me. I see the landscape as a series of diverse layers and that perception goes hand in hand with my process.
The paintings in this exhibit are all inspired by how I feel about living in the Valley. None are from direct observation….I am not a plein air painter. Process is most important to me….I often start with drawing and collage. I add acrylic paint, remove paint, spray wet paint with water, manipulate the paint with various implements, and then repeat everything. I like the fact that my process is visible……early layers peek through the final surface so the viewer can see the hand of the artist.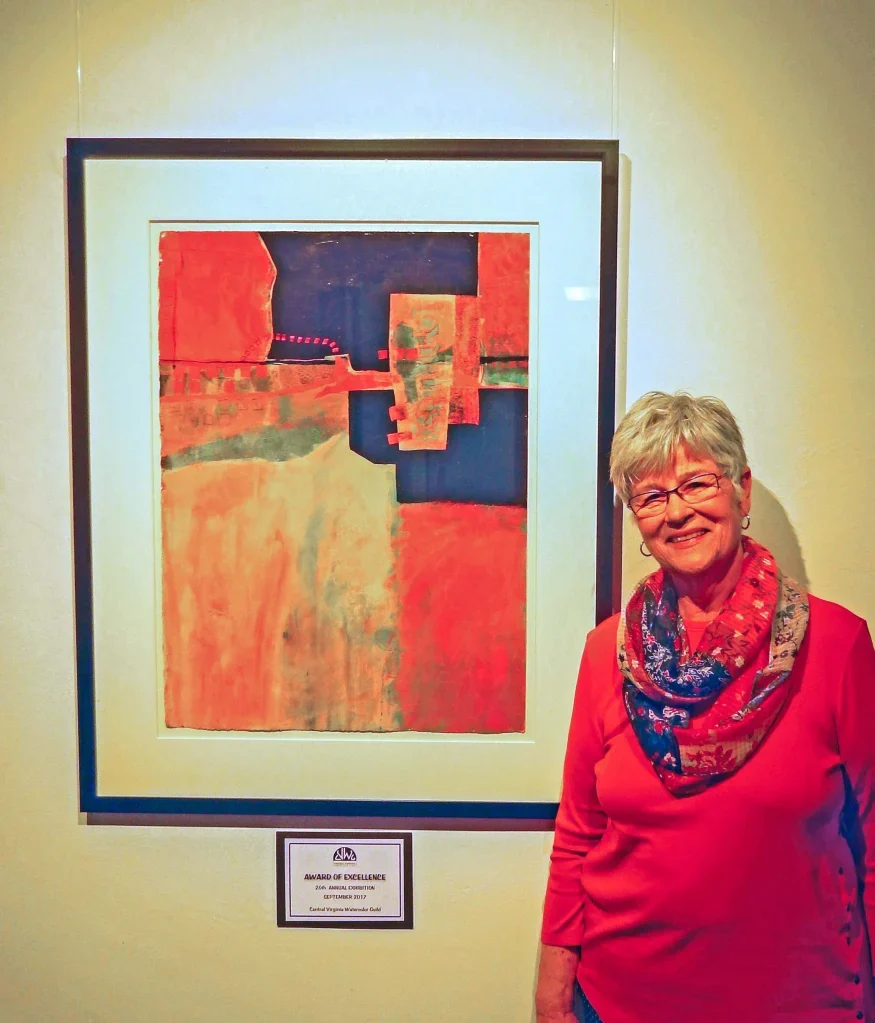 Susan Crave Rosen
Susan is a late-blooming artist. After graduating from college with a BA degree in English, raising a family and having careers in retail and real estate, she received art instruction in workshops.
Susan finds the mixed media approach to art exciting, as it offers so many unique opportunities for expression. Her love of learning is satisfied by this ever-evolving medium. Her earlier creative outlet was music when she sang with a regional opera company and the Long Island Philharmonic. She says, "Like learning to sing, learning to paint is sometimes tedious, but ultimately rewarding!"
Susan's work has been recognized with awards from regional and national exhibits. Her paintings are shown in fine art galleries and are held in private and public collections. Susan's painting "Concert Night" was commissioned to serve as cover art for "Love Letters to Music", a poetry collection by JoAnn Falletta, music director of the Virginia Symphony and the Buffalo Philharmonic.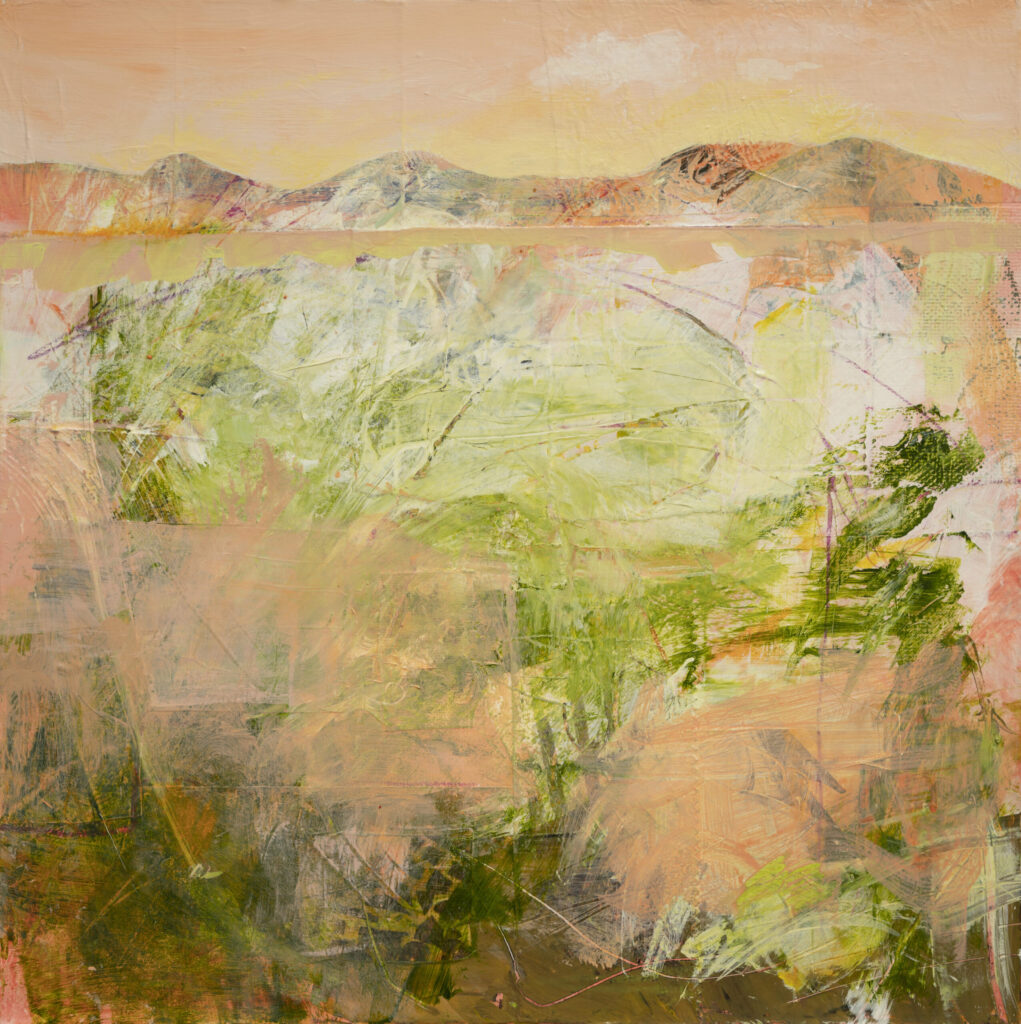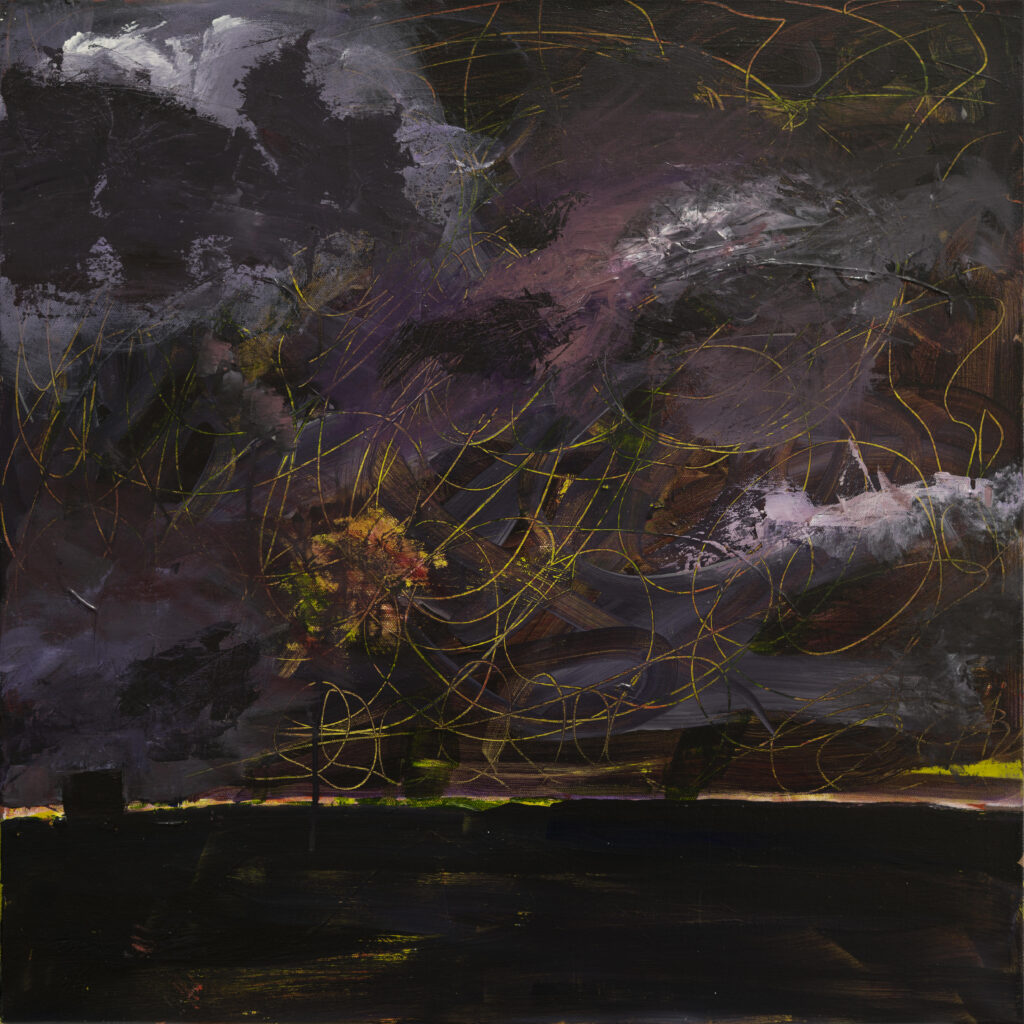 First Fridays Opening Receptions
Join us for our First Fridays receptions October 6th and November 3rd from 5-7pm
83 S. Main Street in Downtown Harrisonburg
Light refreshments provided and a chance to chat with the artist!