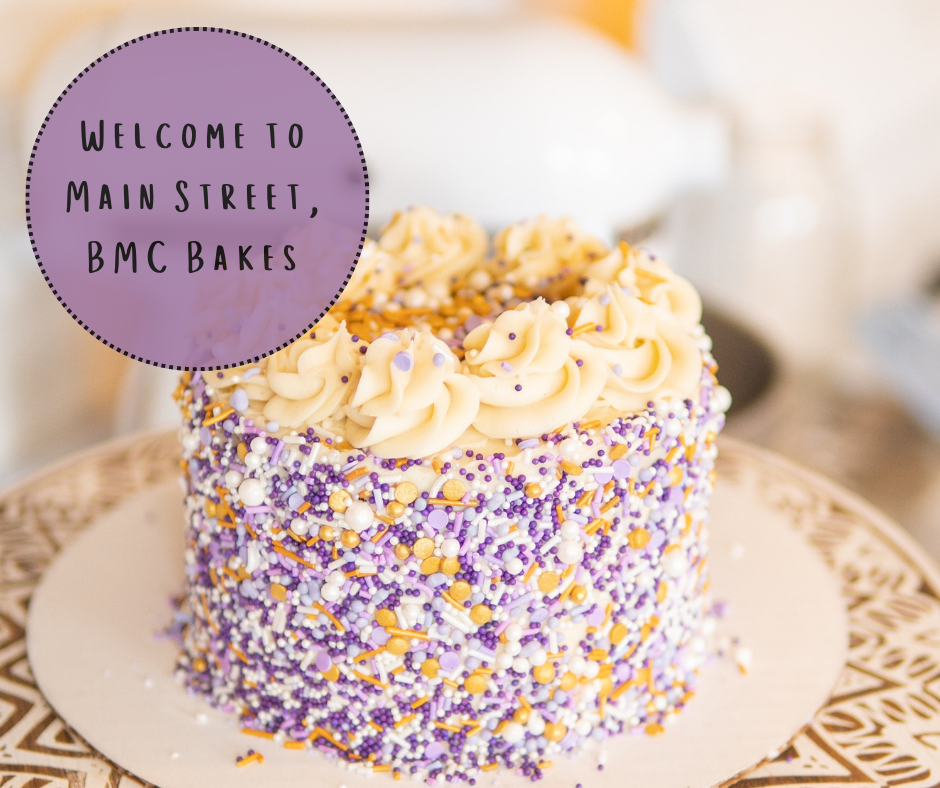 Founder of BMC Bakes, Sarah Baker McEvilly, is opening a storefront location in downtown Harrisonburg. Known for her delicious, gluten-free and allergen-friendly confections, Sarah has a passion for the sweet things in life!
The menu at BMC Bakes features macarons, cookies, bento cakes, cake jars and doughnuts, along with cakes and cupcakes. Along with her large assortment of treats, Sarah also accepts custom order requests and specializes in decorating cakes and cupcakes too!
Be sure to check out BMC Bakes at their grand opening planned for late November or early December and keep Sarah in mind for any event and all your sweet treat desires.
We recently had the pleasure of getting to chat with Sarah and take a sneak peek at the inside of the storefront, so of course, we're going to share the inside scoop with you!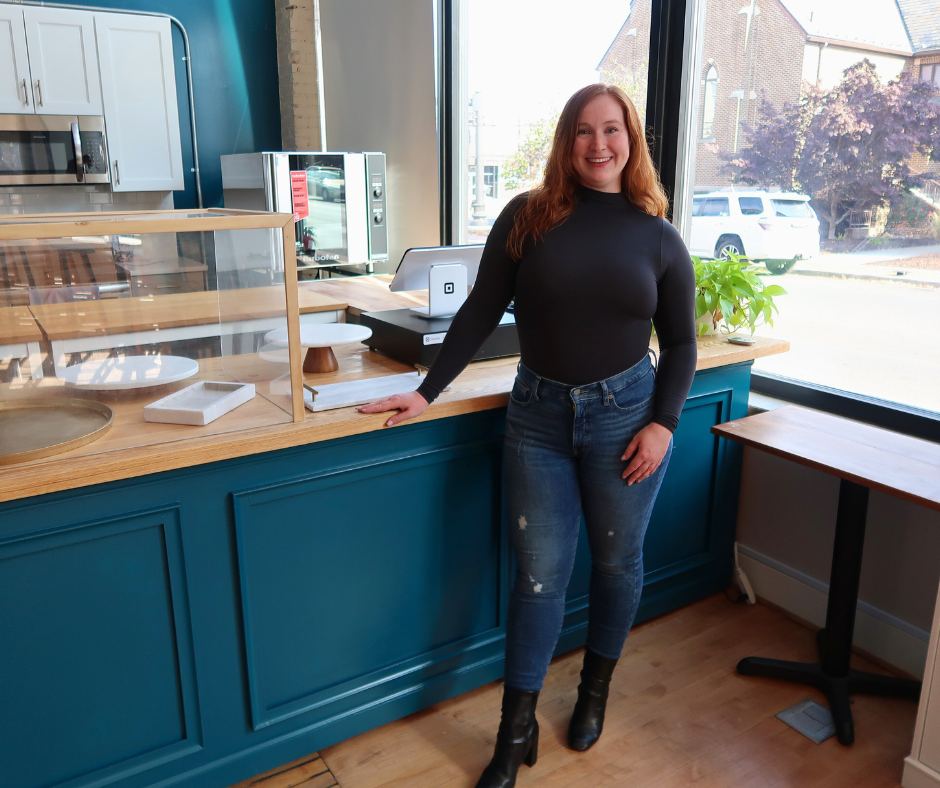 Q: After graduating from JMU and serving in the military, what sparked your passion for baking?
Sarah: I have always had a passion for baking and really enjoyed baking with my family during the holidays. Most of my core memories with my family members involved baking of some kind. After leaving the army I was very determined to move back to Harrisonburg, and having a lot of experience in the food industry under my belt, I decided to apply for the management position that was open at Heritage Bakery. From there I learned the skills I needed to develop as a more professional baker and the passion grew from that.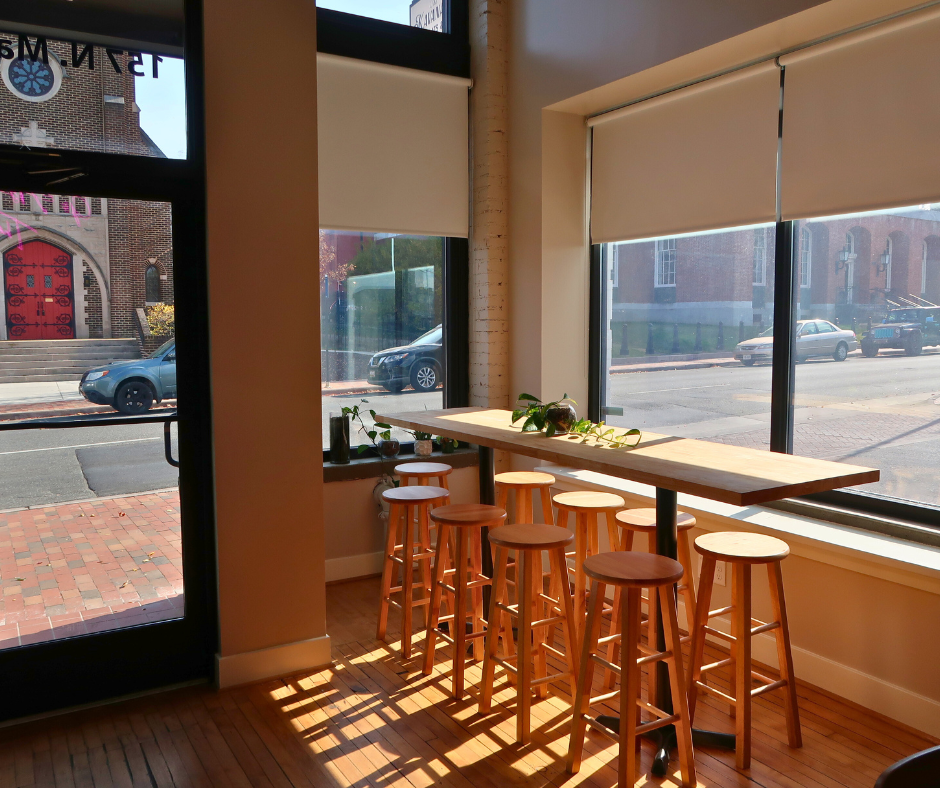 Q: Why did you decide to start baking gluten-free/allergen friendly desserts?
Sarah: I have a gluten allergy that affects my skin, so when working at Heritage it was always hard wanting to eat everything that we made there because it was always so delicious, but not being able to indulge without consequence. When I decided to start baking professionally, I didn't want to make things that I couldn't enjoy myself, so I dedicated myself to only gluten-free baking. From there I would get tons of allergy requests so I started incorporating that into my baking to meet the demand.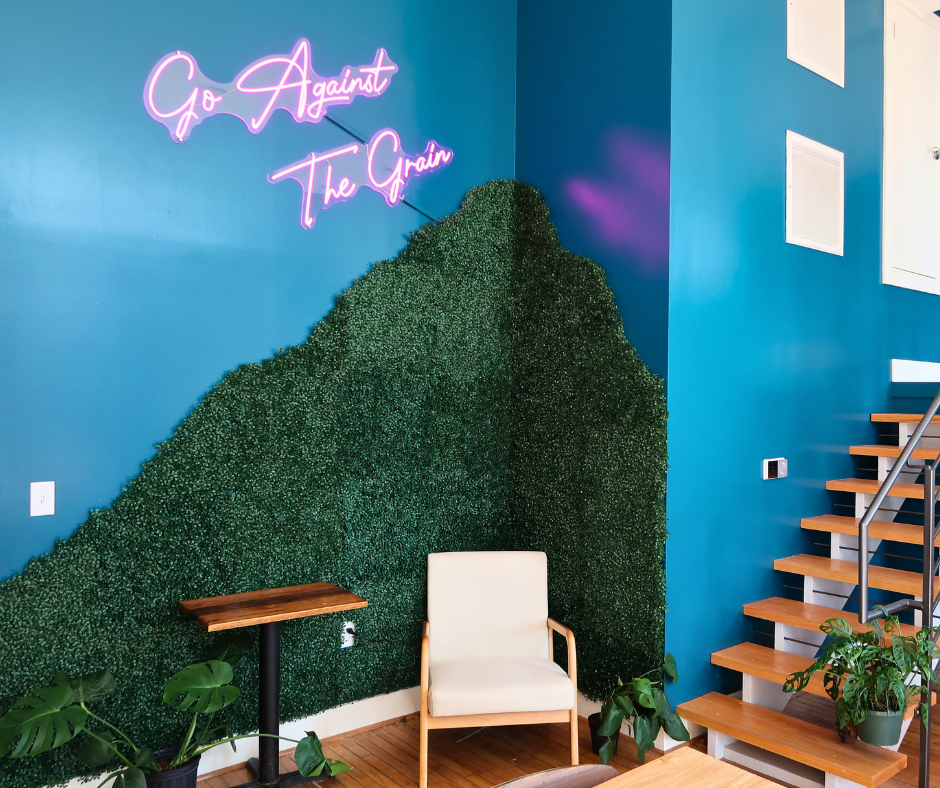 Q: What is your favorite thing to bake?
Sarah: Macarons, hands down!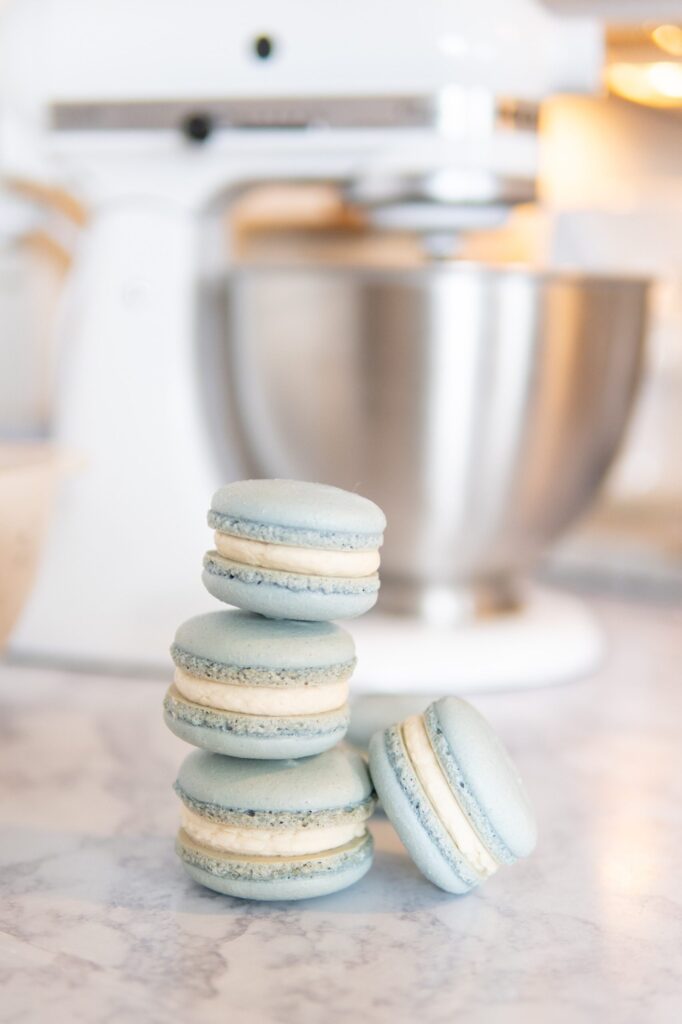 Q: What would you say is your signature or most popular dessert?
Sarah: This one is really hard because I think the chocolate chip cookies and cake jars are the most identifiable product to my brand, but the macarons are definitely the most purchased item.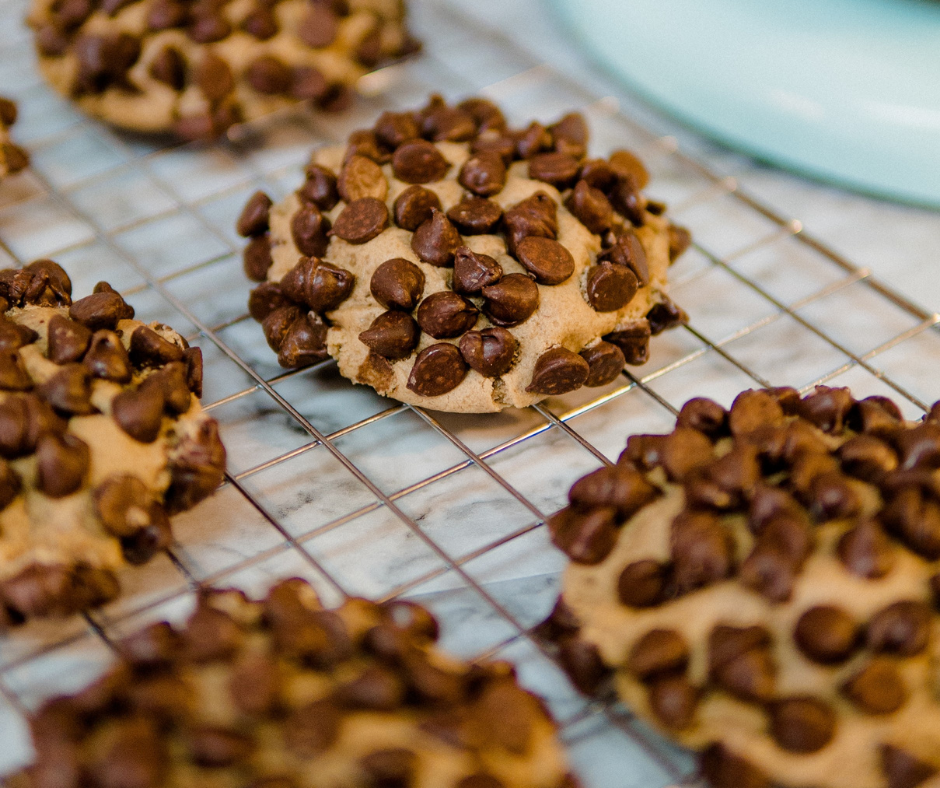 Q: Do you have a date for the grand opening of the BMC Bakes storefront location?
Sarah: I am working hard to get everything ready! Contractors are finishing up work on the space and I'm training my staff next week.
We expect to be open later this month or early next month! Just in time for all your holiday treats!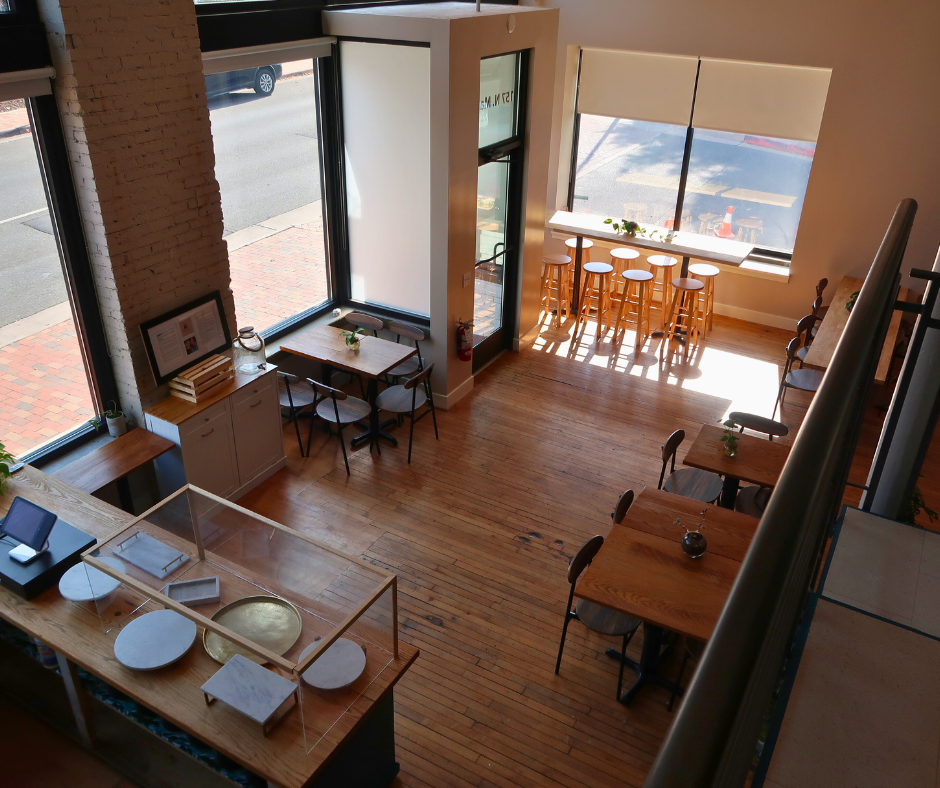 Q: Is there anything you would like to add?
Sarah: The main goal of BMC Bakes is to create an environment where those with food allergies can indulge without fear of unwanted consequences. Everyone deserves to have options to treat themselves and I hope I can create an environment that meets that need.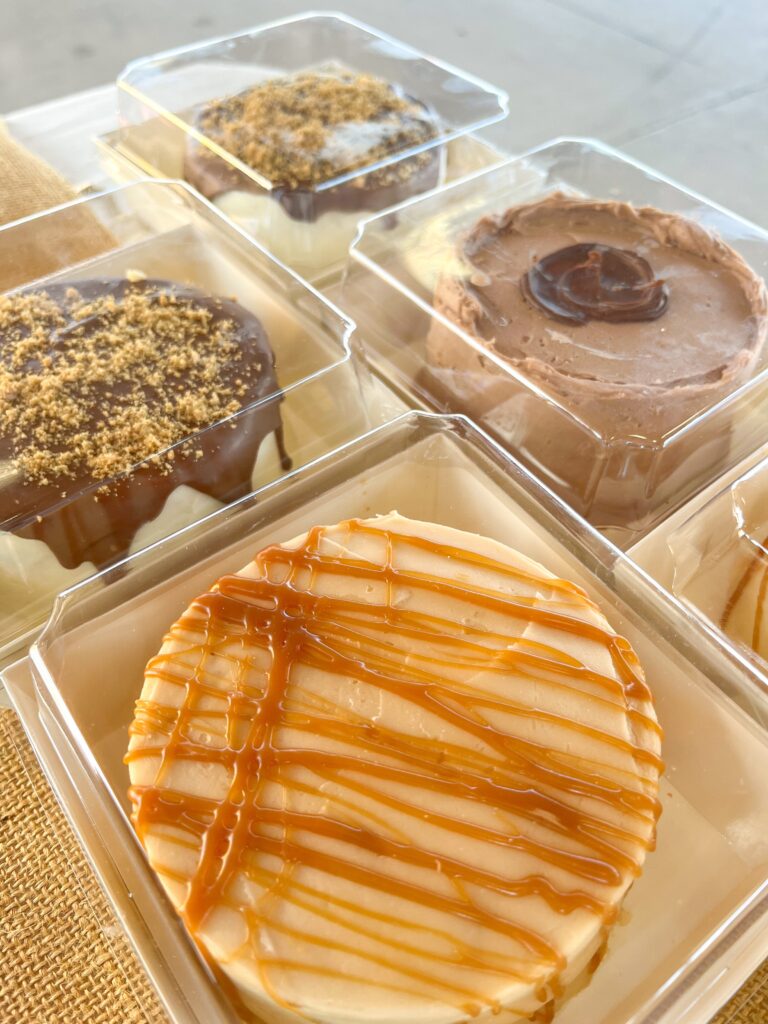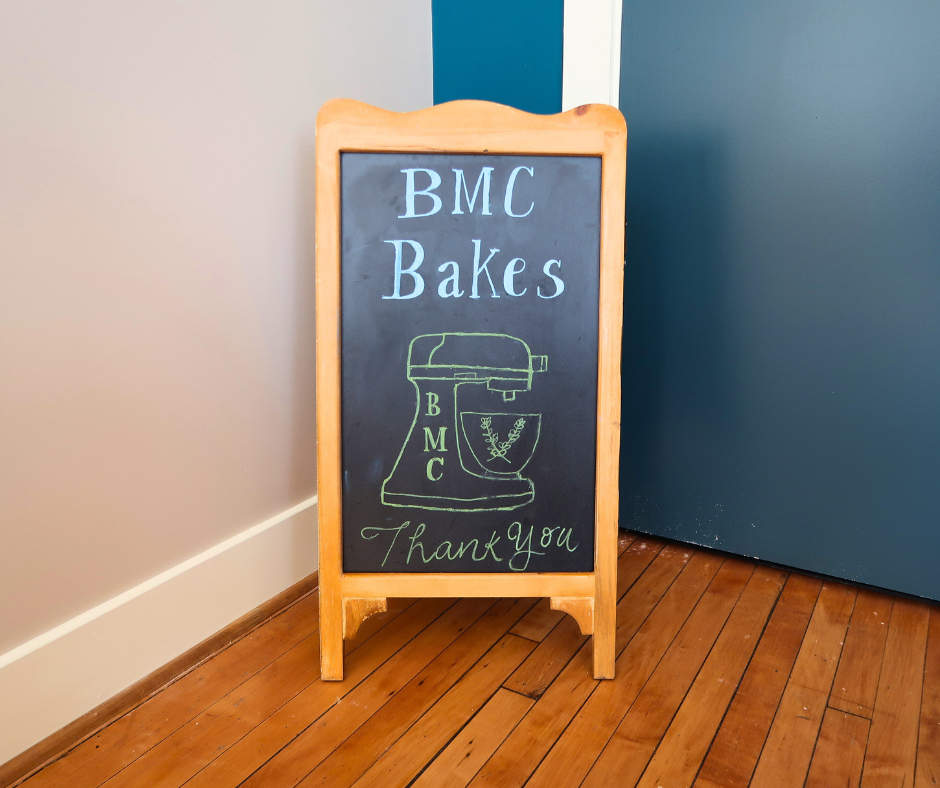 Whether you have food allergies or not, Sarah's desserts are a crowd pleasing favorite. With a cozy loft upstairs, natural light from huge windows on the main level, and charm everywhere, the storefront itself is just a delightful as the food. Be sure to swing by BMC Bakes to check it out and try some treats for yourself!