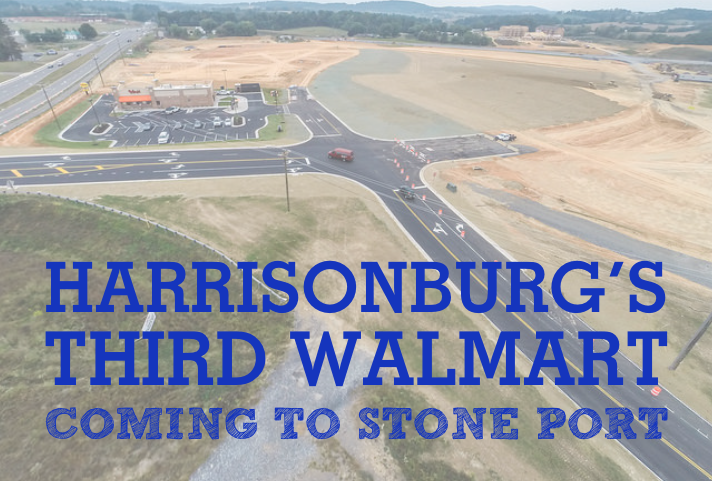 If you've driven on the newly finished Southeast Connector (aka Stone Spring Road) in Harrisonburg lately, you've likely noticed a lot of construction and earth-moving happening near where the connector runs into Port Republic Road. This 105-acre piece of land has been dubbed "Stone Port," and plans are already in the works for several spaces to be developed and occupied soon.
Stone Port has developed a layout, which will be constructed in phases, that includes destination retail, medical and professional offices, and high density residential units, with a grocery hub at one end. Well, the most recent news is that the grocery hub will become Harrisonburg's third Walmart. This particular Walmart will offer gas pumps, fresh produce, and a drive-thru pharmacy.
Reserve at Stone Port: luxury apartments currently under construction
Bojangles: already in business (and it is booming)
Plus, an assisted living facility, a restaurant, and a financial institution
We're curious… if you could choose what went in at Stone Port, what would it be?