The vast majority of us have experienced the difficulties of trying to decorate a rental. If you haven't taken the plunge into homeownership yet, then you're still trying to work around the idiosyncrasies of decorating a space that you don't own. In this blog we highlight a few of the hurdles you may encounter while sharing some tips to help you make your rental feel like home.
Remember to always keep in mind that you should check with your landlord before making any improvements to be sure they are permitted.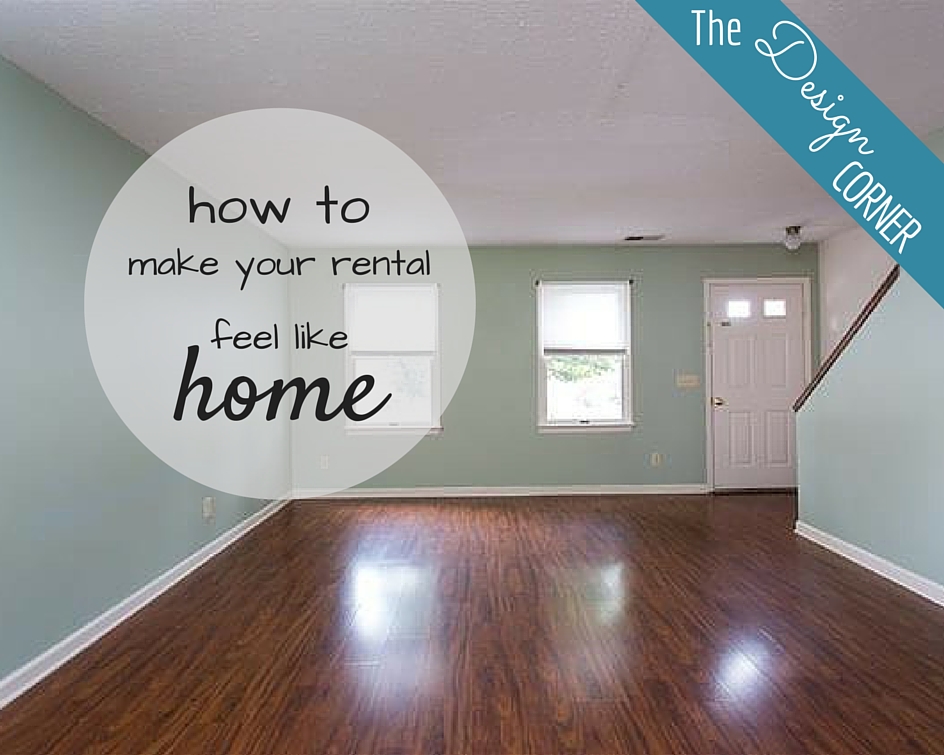 PROBLEM #1 // BLAND COLOR PALETTE
If you're living in an apartment, chances are good that the color palette on your walls, floors, and cabinets is pretty boring. It is therefore desirable to bring some interest into rooms that are otherwise pretty sterile.
PROBLEM #2 // CHEAP FINISHES
This is, of course, not true of every rental, but it's likely that the fixtures and finishes of your rental are not what you would choose if you could.
PROBLEM #3 // EYE SORES
Unseemly electrical panels and radiators are often a fixture in rental properties. Instead of just living with those eye sores, disguise or cover them with your decor.
PROBLEM #4 // NO PERMANENT CHANGES
Many rental properties will not allow you to paint or otherwise majorly change the space which you're renting.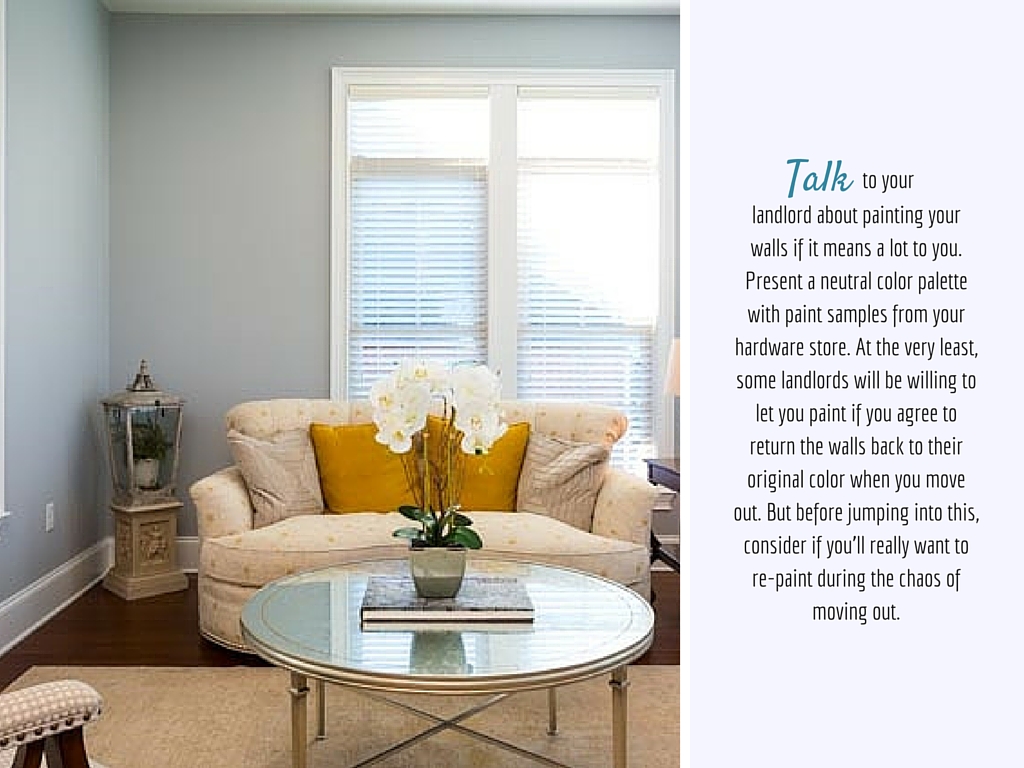 PROBLEM #5 // TRANSIENCE
One of the biggest hindrances to decorating a rental is the knowledge that it is only a temporary place to call home. How much time do you really want to spend on something that's not your dream or forever home, right? Well… here are a couple things to consider:
First, how long do you expect to be in your rental? If you'll be there for 6 months or more, it's worth putting some time and effort into decorating.
Second, regardless of how long you plan to rent, it is never a waste of time to make your space beautiful. Make your rental someplace you want to come home to at the end of the day – this will in turn increase your quality of life. So, forget that it might be temporary, and have fun making the space feel like home!