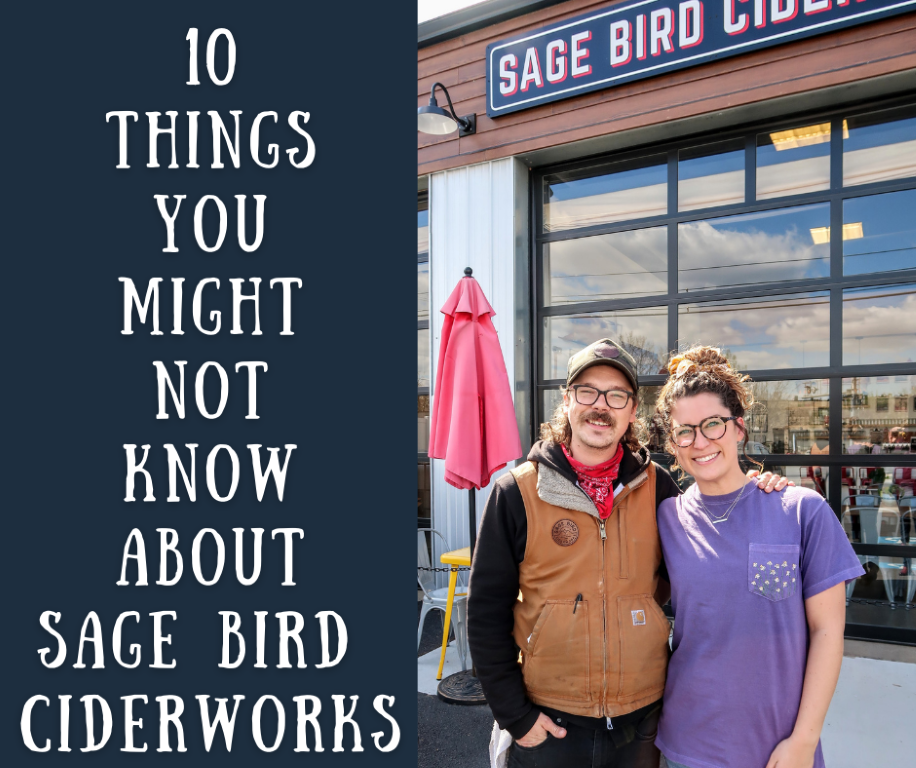 Sage Bird Ciderworks: you might have seen their sign along Liberty on the North end of downtown Harrisonburg, or even stopped in to try one of their hard ciders. You might have seen people wearing their merch around town, or scrolled through posts on social media.
Zach and Amberlee Carlson opened Sage Bird Ciderworks last summer in one of the old Big L tire buildings, proudly holding the title of Harrisonburg's first cidery. Since then, they've become a go-to spot to enjoy the nice weather offering a roster of delicious cider. Recently, they started hosting yoga and barre classes, and are gearing up for their Thursday night trivia. Innovative and driven, Zach and Amberlee are pursuing their passion for cider and bolstering community along the journey. Special thanks to them for providing this list of 10 things you might not know about Sage Bird!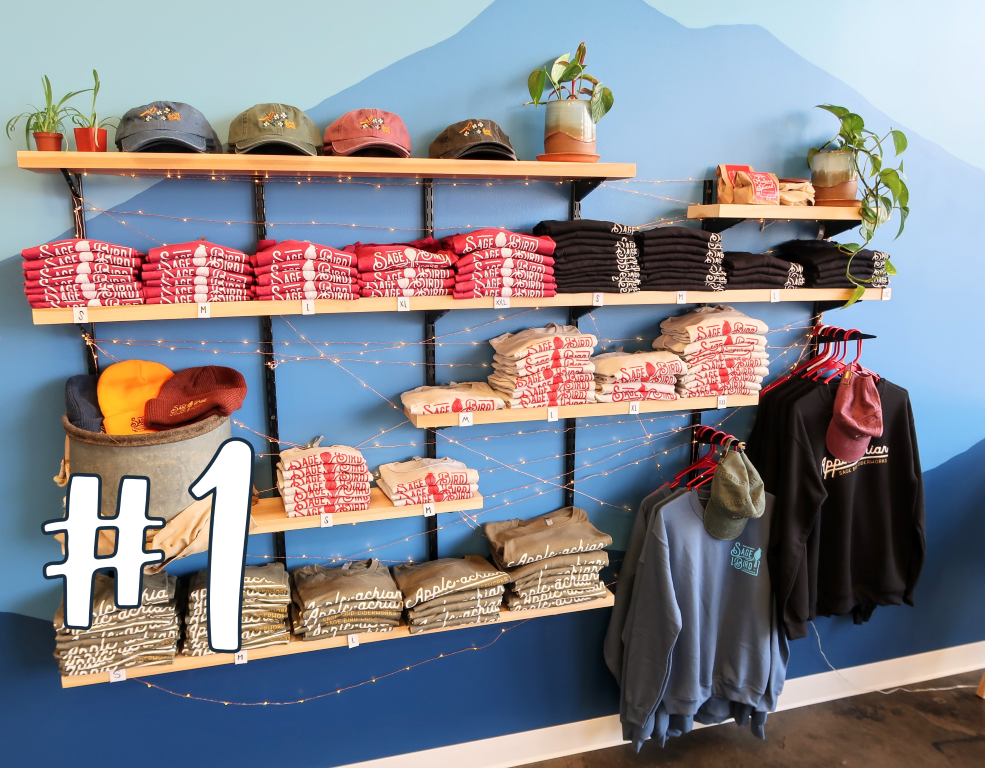 #1 Zach, the founder and cidermaker, previously worked as a graphic designer and does all of the branding and design for Sage Bird Ciderworks.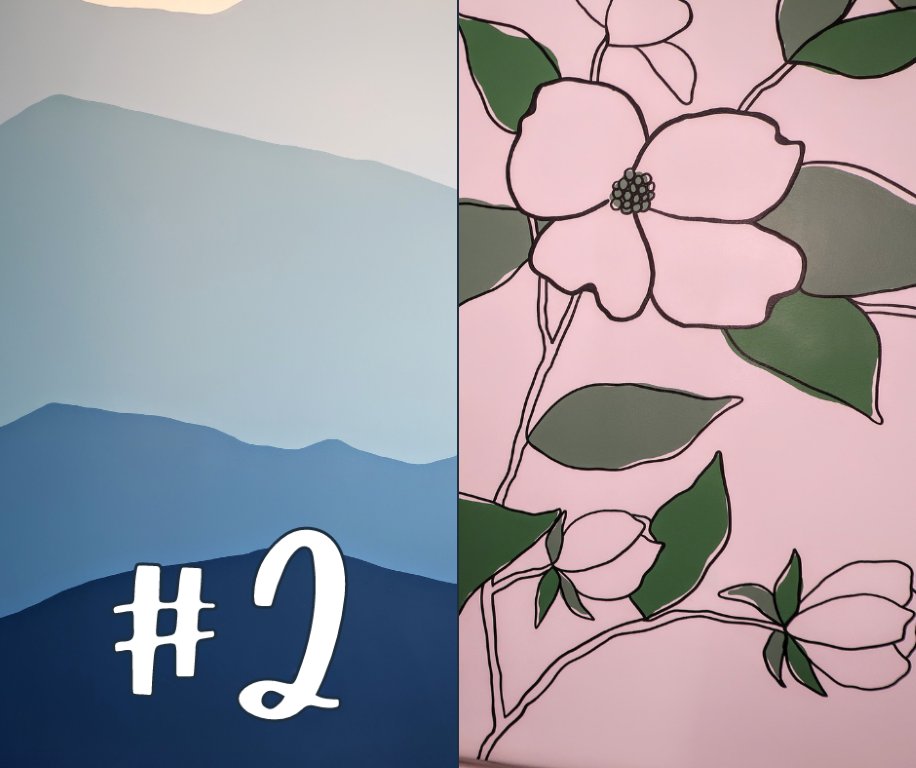 #2 Amberlee is an artist and teacher and painted both murals at the cidery and runs the social media accounts.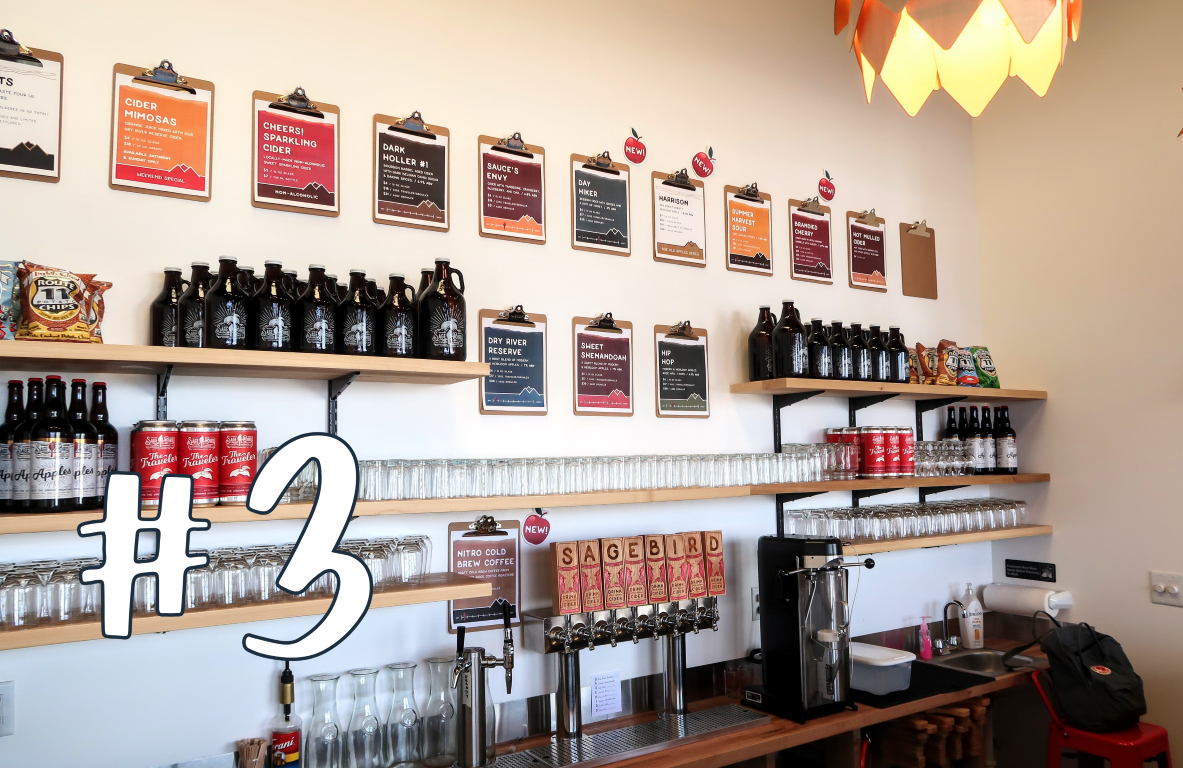 #3 100% of the apples Sage Bird uses are grown in the Shenandoah Valley. Their tagline is "Drink Apple-achian Cider!", and they try to highlight the flavors of the Virginia mountains.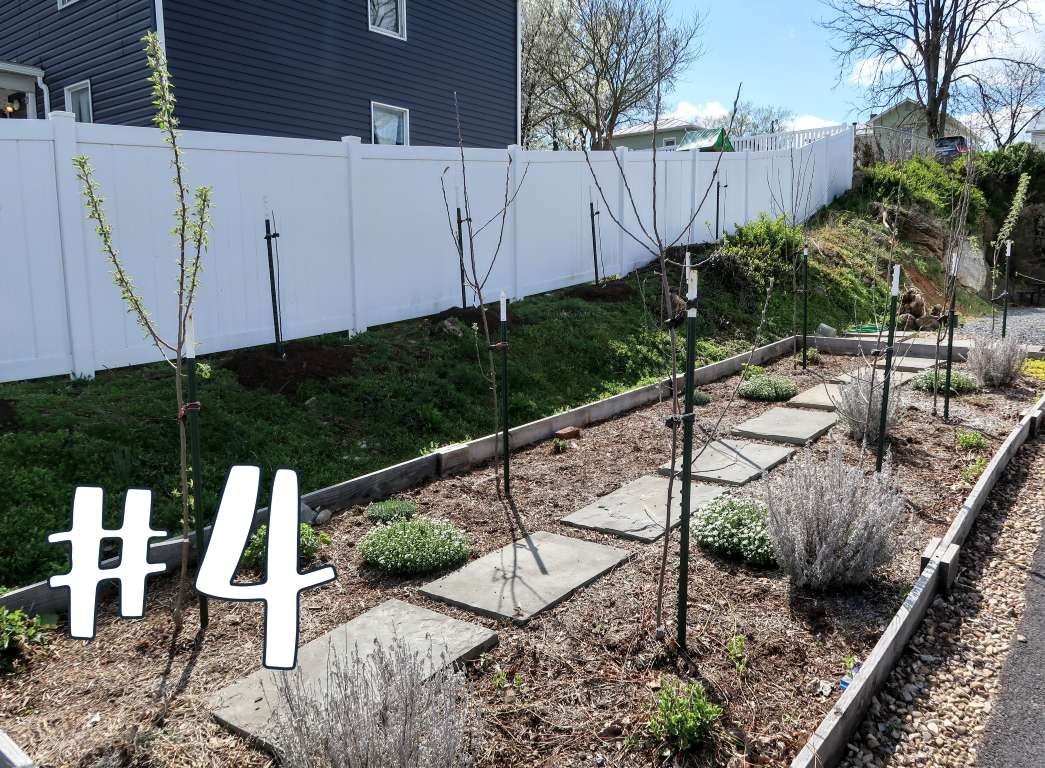 #4 There are 18 apple trees, six hop vines, and a large pollinator garden on site.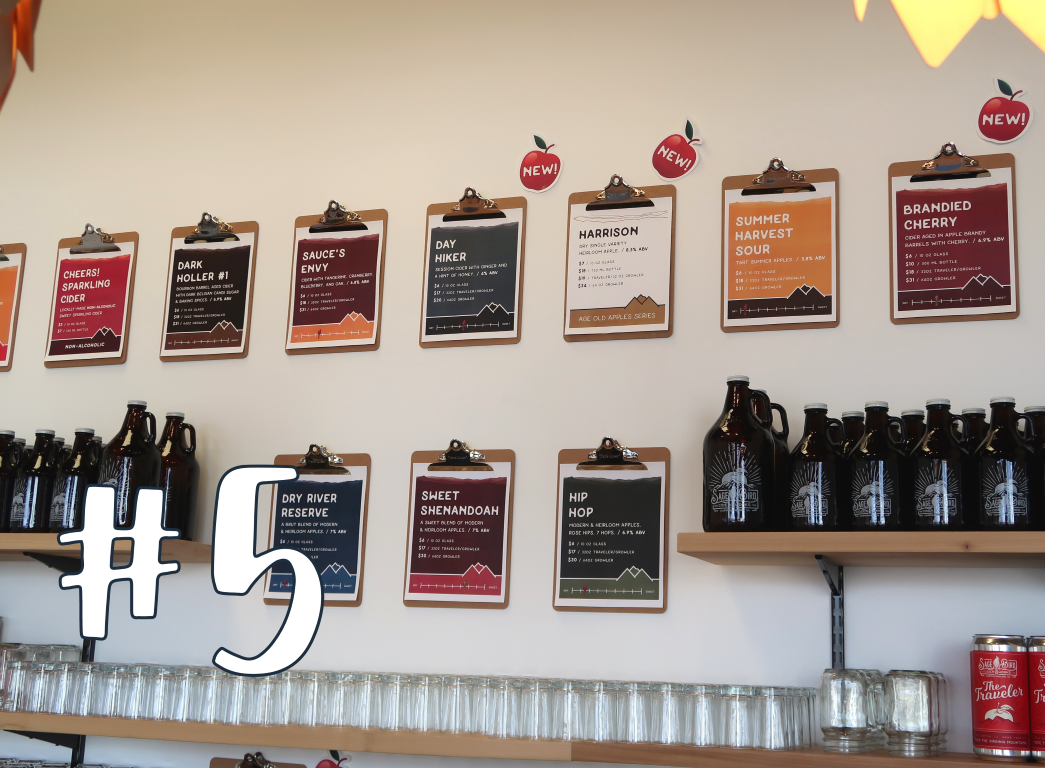 #5 Zach and Amberlee produce all of Sage Bird's on premise, including four flagship ciders that are always available and five rotating taps with seasonal, specialty, and heirloom options. Most of their cider is fairly dry, but they have a cider for every palate.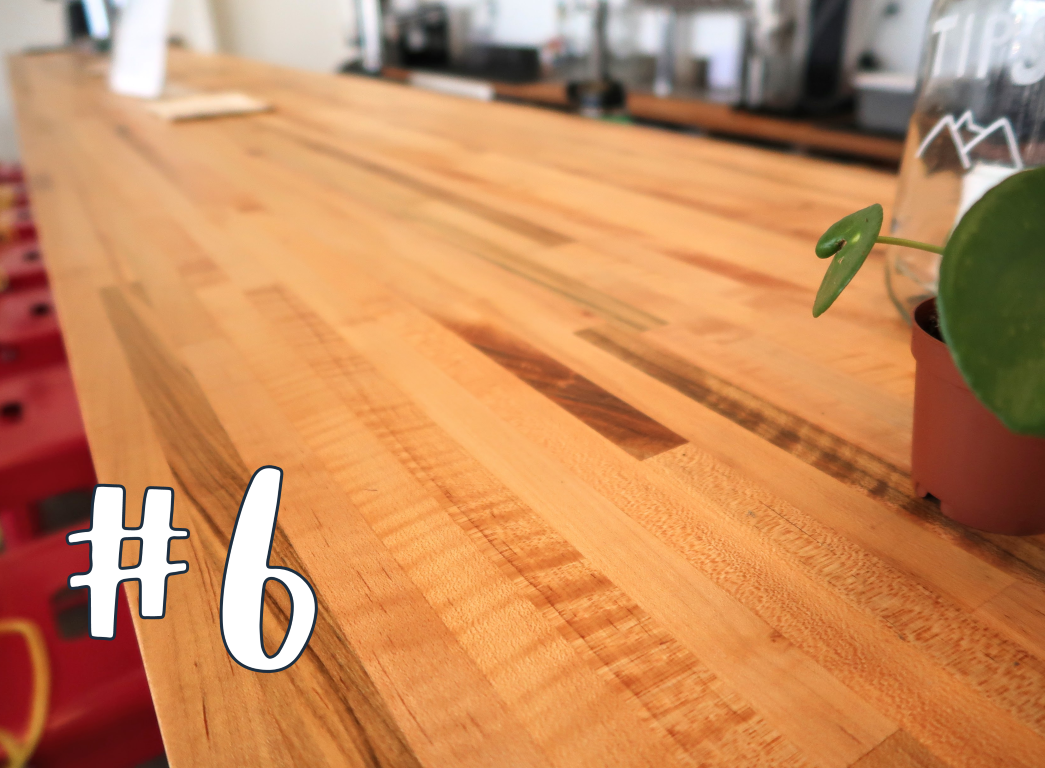 #6 Zach, Amberlee, and a few friends built the bars, shelving, and just about everything wooden in the taproom and did much of the renovation work themselves. The small bar at the front is made of Ash wood from a tree from Westover Park.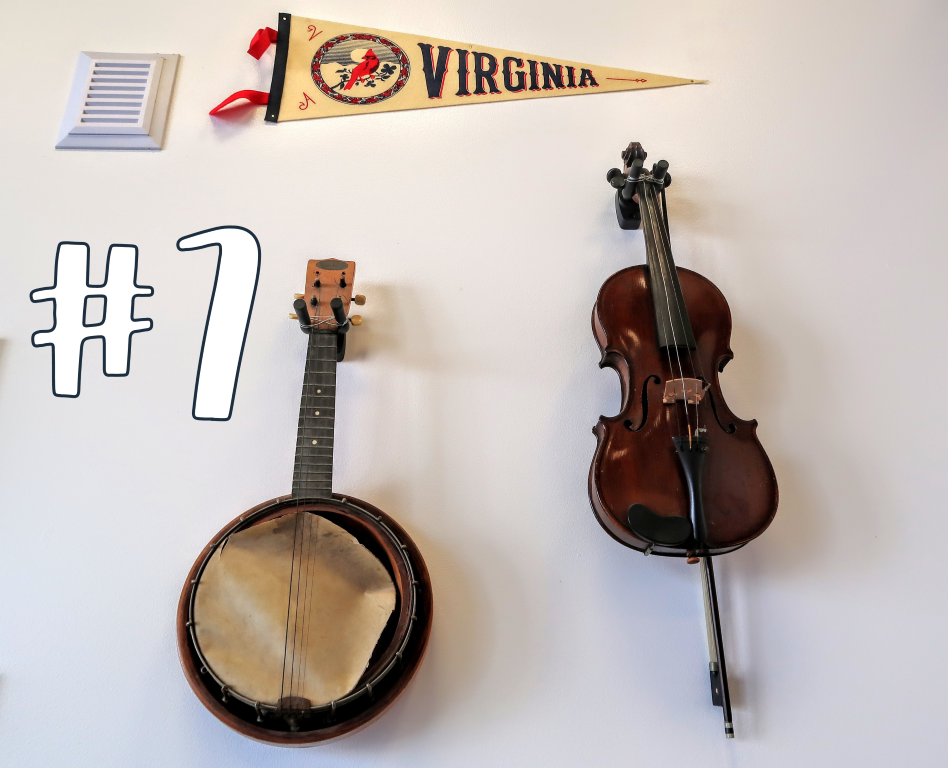 #7 Many of the decorations throughout the cidery are family heirlooms, including the banjo and fiddle from Zach's great grandpa and the dinner bell from Zach's grandparent's house.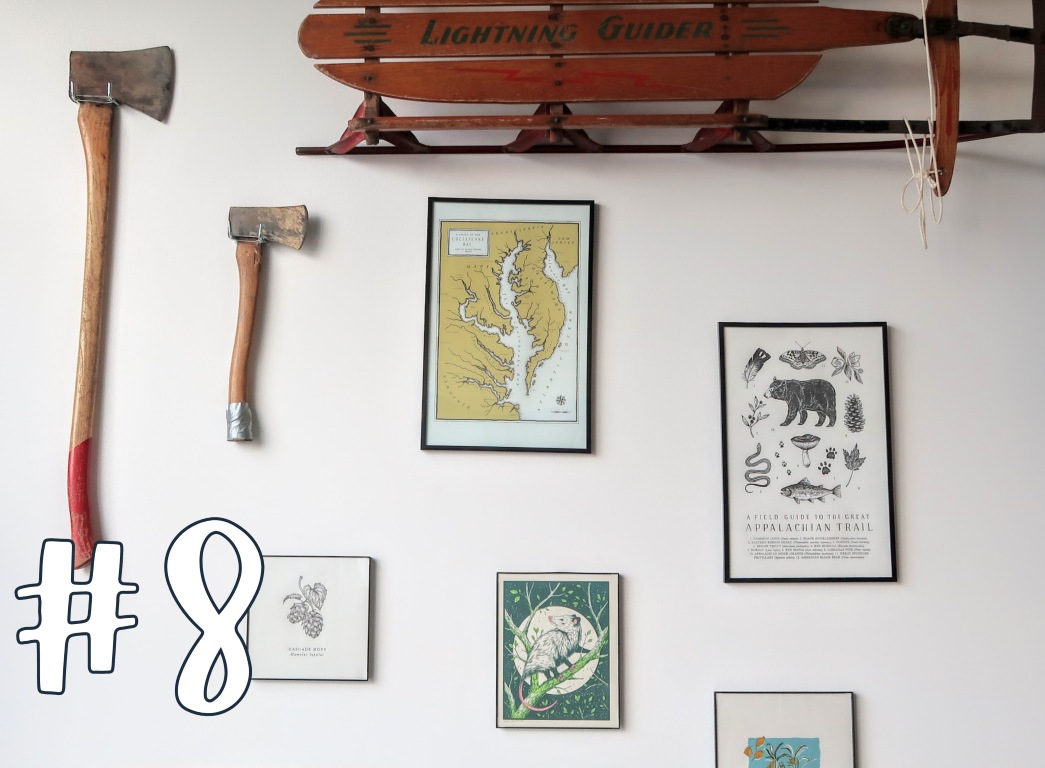 #8 Zach and Amberlee have 130 blueberry bushes and a small orchard north of town off Route 11.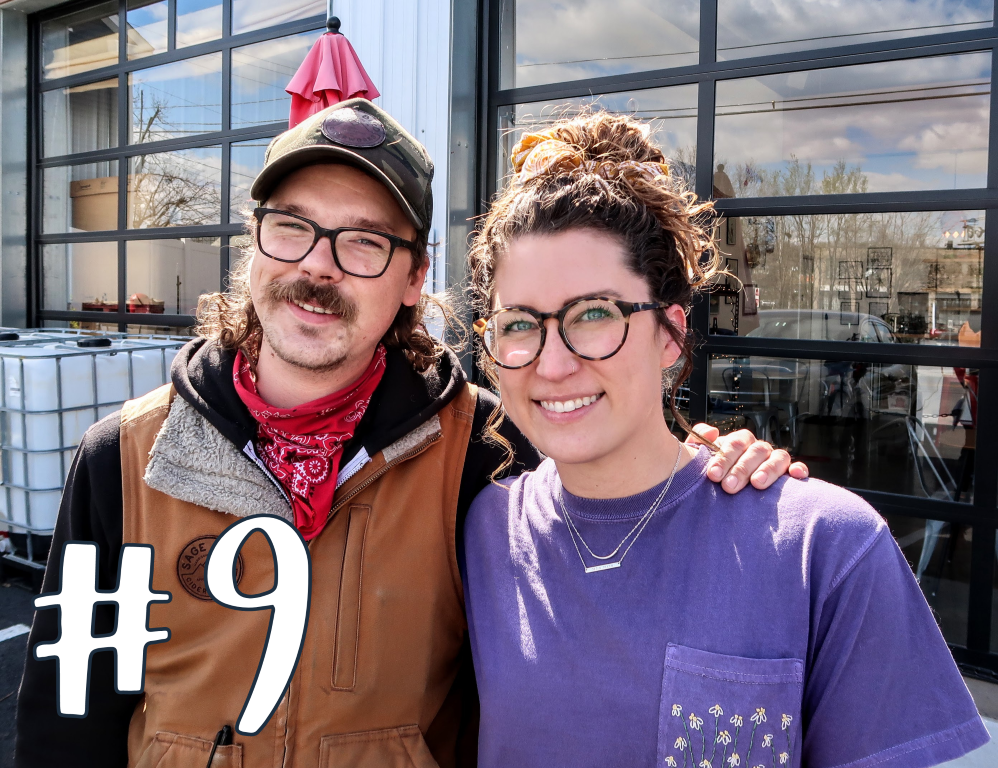 #9 Zach and Amberlee are JMU alumni and have lived in Harrisonburg since 2010.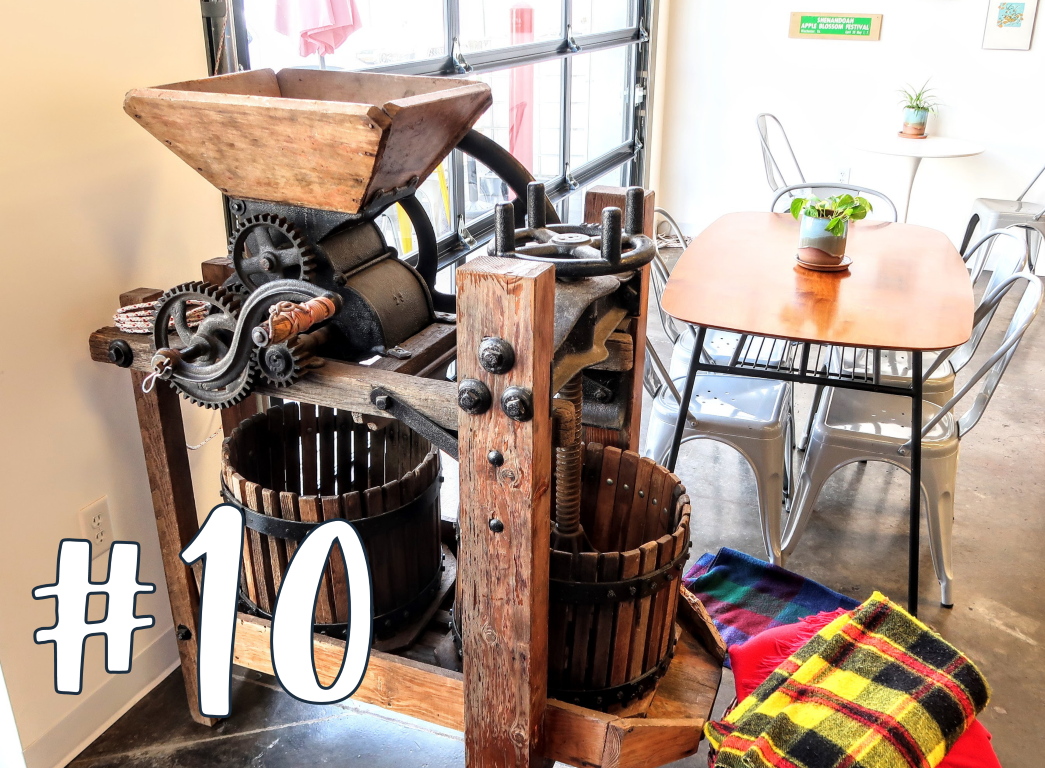 #10 The apple press in the taproom is what Zach and Amberlee used to press apples for their homebrew cider before opening Sage Bird Ciderworks. The press is from 1874 and is fully functional.
Make sure to follow them on social media and stop in for a cider!