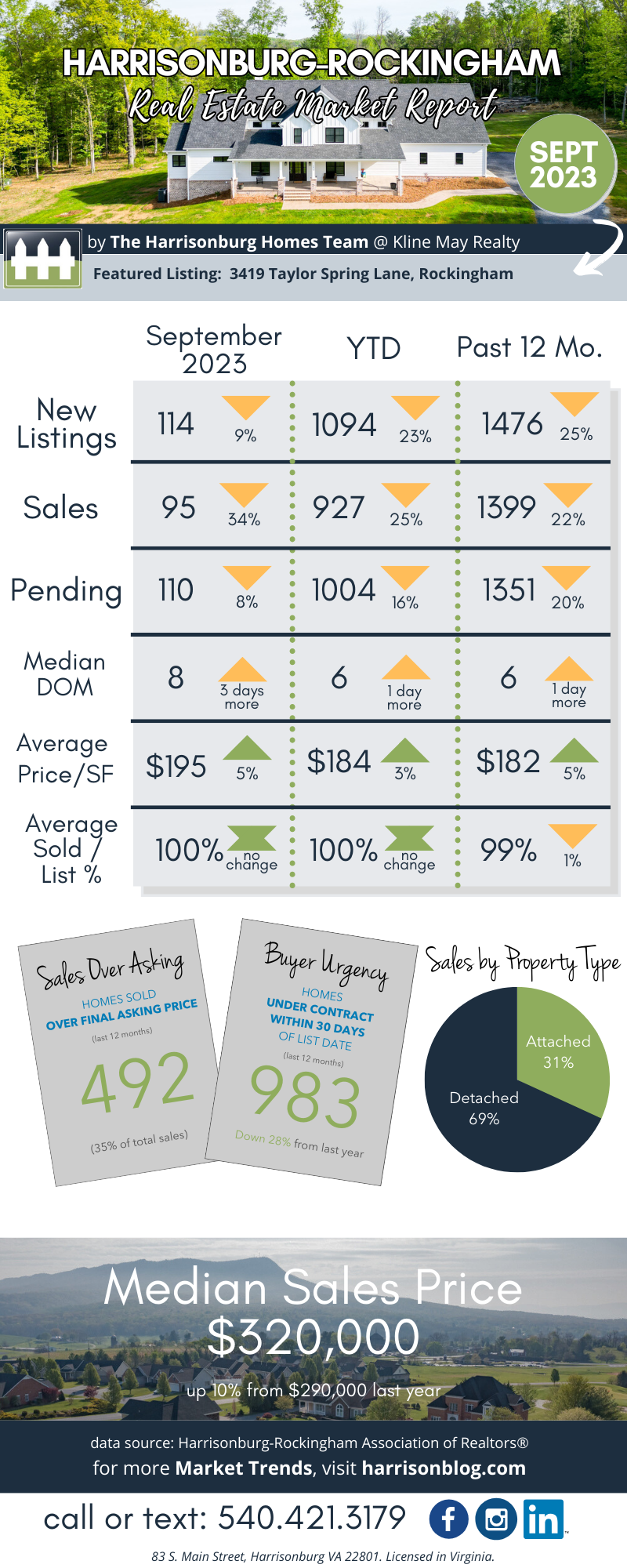 The real estate market is experiencing a consistent trend with decreasing new listings, sales, and contracts compared to the previous year. However, the median sales price is on the rise, and the average price per square foot has also seen a slight increase year to date.
It is still a great time to sell a home! Consult with one of our real estate experts to get more specific insights into market conditions in your neighborhood and to help you make an informed decision about listing your home. We can provide guidance on pricing, marketing strategies, and the overall selling process in your particular area. If you have any questions about putting your house on the market this year, please contact us!
If you're interested in starting the home search, we'd be more than happy to guide you through the ins and outs of purchasing from contract to closing. Stay tuned for more Market Trends… right here on Harrisonblog.